One of the many magical aspects of bears is their endless range of behaviors- they never cease to surprise you by doing something different. I happen to guide on the Katmai Coast where bears have so many unique ways of getting a meal from the ocean. Over the years I have noticed bears becoming more skilled in catching founder, which years ago seemed to happen very infrequently and usually by accident. In the last few years I have witnessed a behavior that can be called "flounderstomping," which is when bears walk slowly and carefully in the water, hoping to step on a flounder hiding on the bottom. Flounder move in and out of the river deltas with the tide, ambushing smaller fish by hiding flat against the bottom, perfectly camouflaged and partially buried in the sand. Capturing images of bears with flounder is always a unique and exciting addition to any wildlife image collection.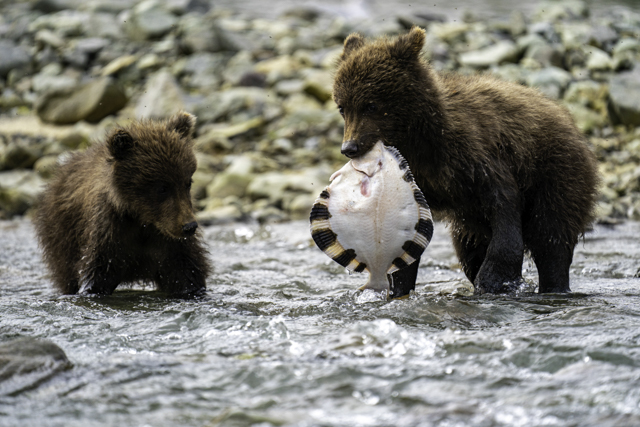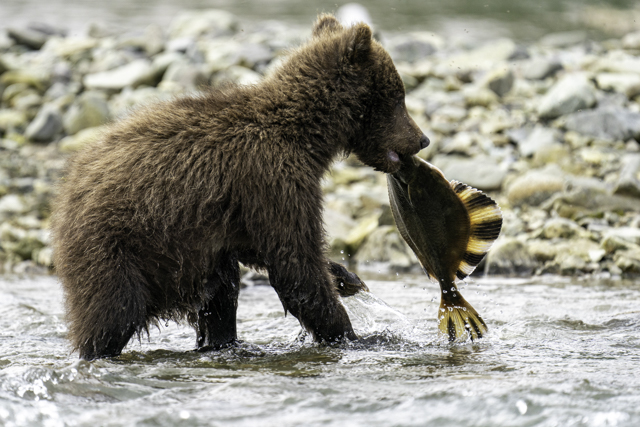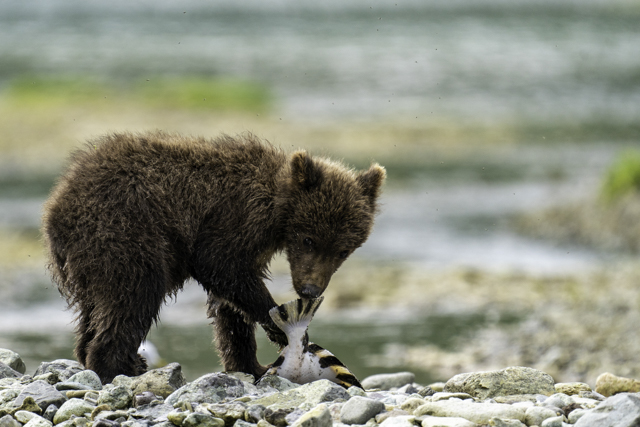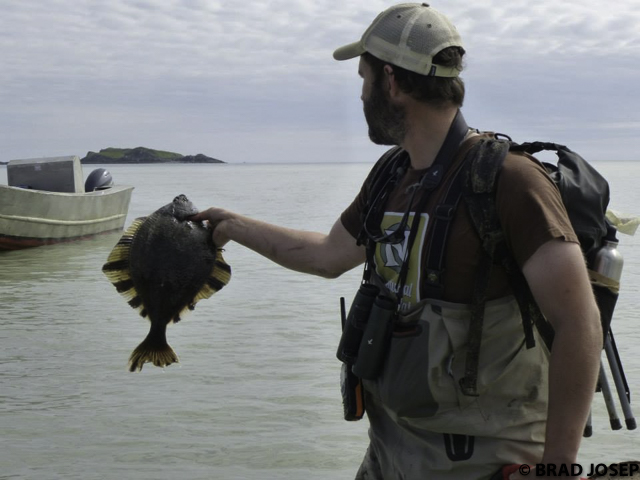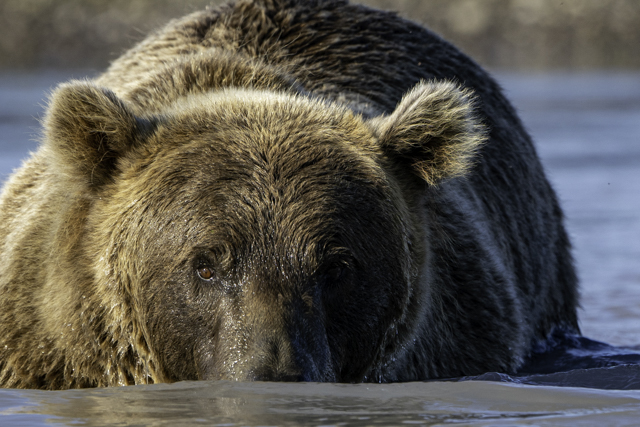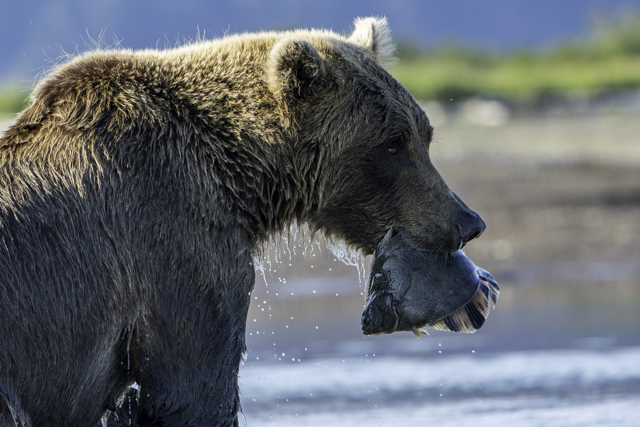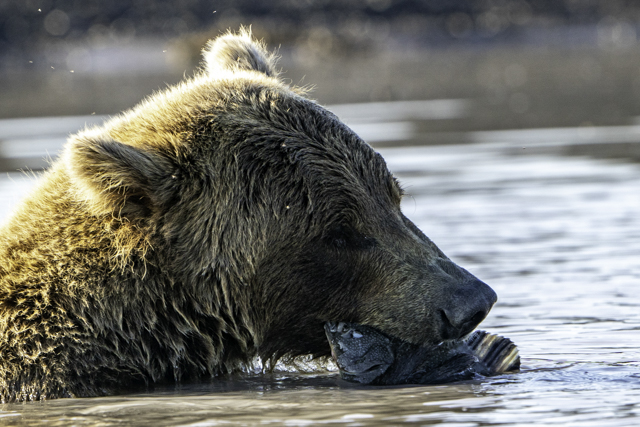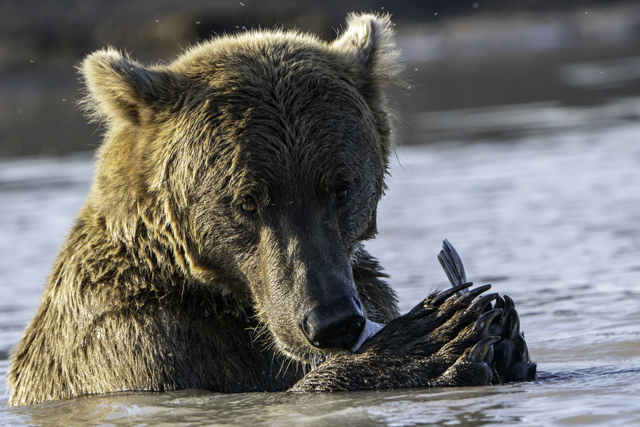 In recent years I have noticed more bears perfecting the art of the flounder stomp. Since flounder prey on baby salmon, it is another example of bears managing their habitat, as they limit flounder numbers to some degree.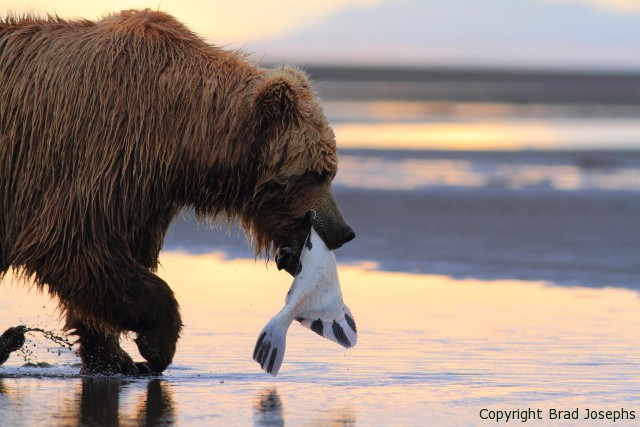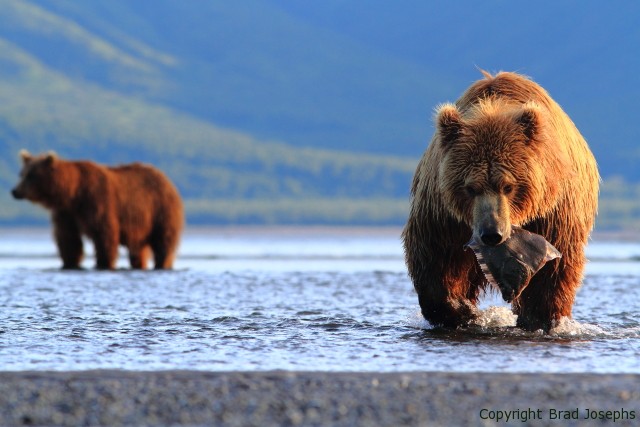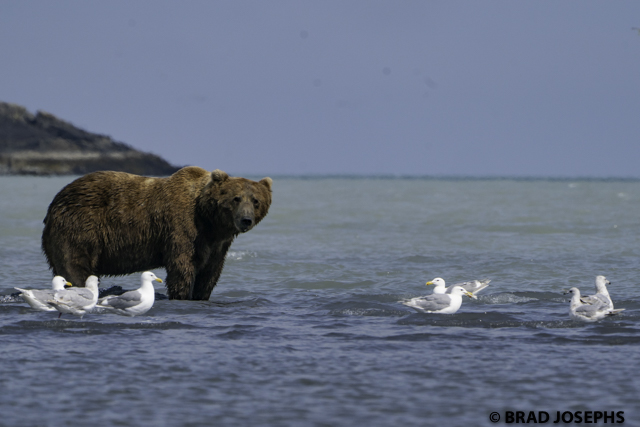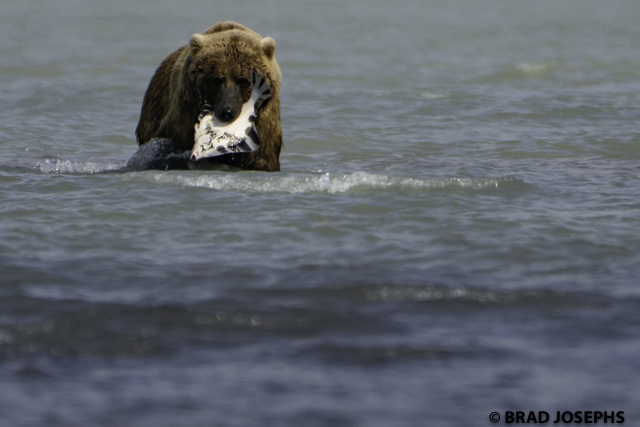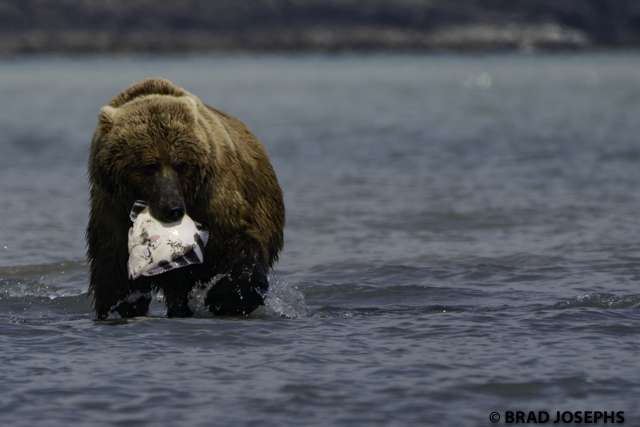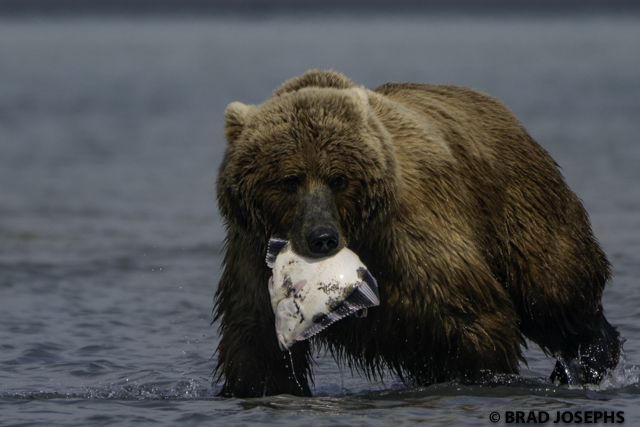 Thanks for reading guys! Please comment below with any questions. Stay tuned for more "Bear Photography Journal" in the future!
Keep exploring and conserving! Brad