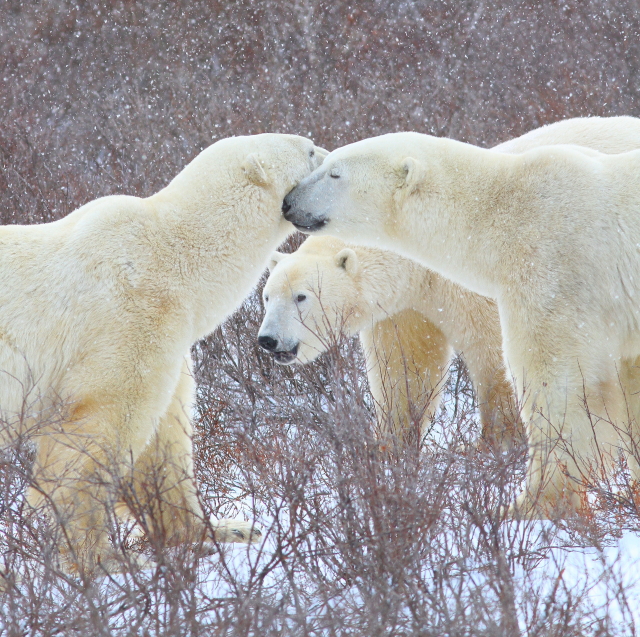 The bears of Churchill are famous for sparring, or play fighting, as they concentrate in the region to wait for Hudson Bay to freeze.   Last week several male bears aligned, greeted each other like old friends, and proceeded to live up to their legendary reputations.  It was, in fact, the best bout of sparring I have ever seen!  Throughout the morning, there were as many as 5 bears engaged in the action at the same time, and the intensity of the fighting was impressive.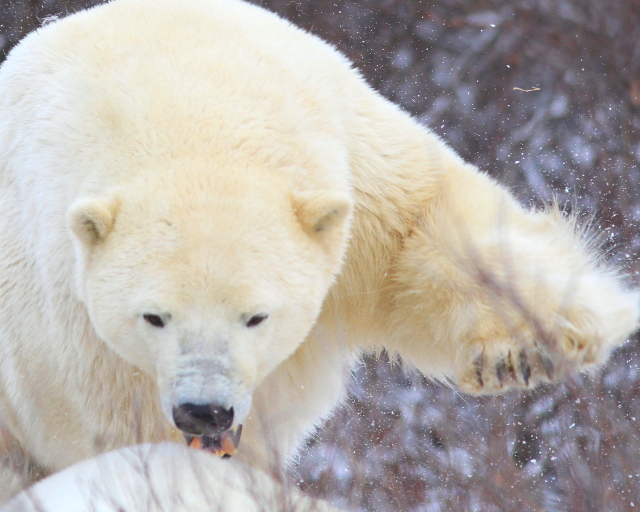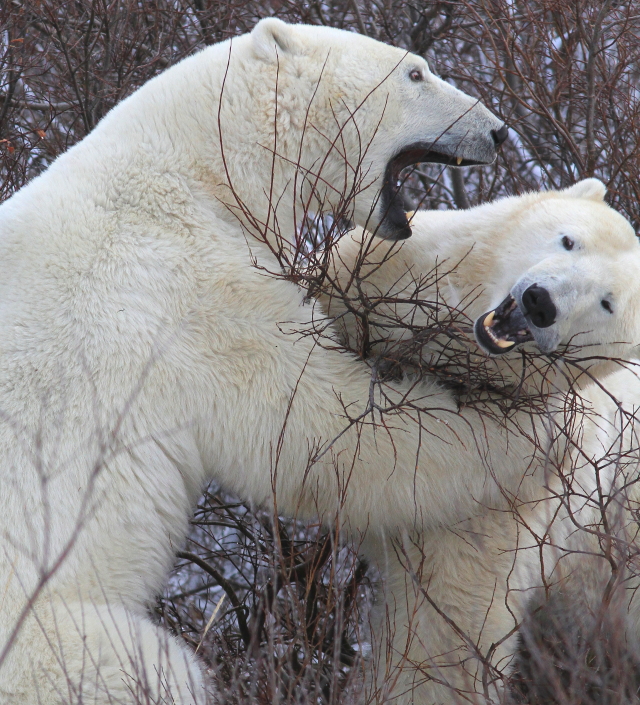 One of the most important aspects of polar bear biology is related to their metabolism.  They are built to survive in the harshest conditions of any land mammal, but when the weather is above 0 degree F, they burn excessive calories when they are active.  It was around 25 degrees that morning, which is certainly balmy for them.  The sparring takes a great deal of energy, but these males need to, and like to, practice their fighting techniques so they are better prepared for serious fights over breeding females during mating season in the spring.   These fights almost never result in injuries, though a bit of blood is shed from time to time.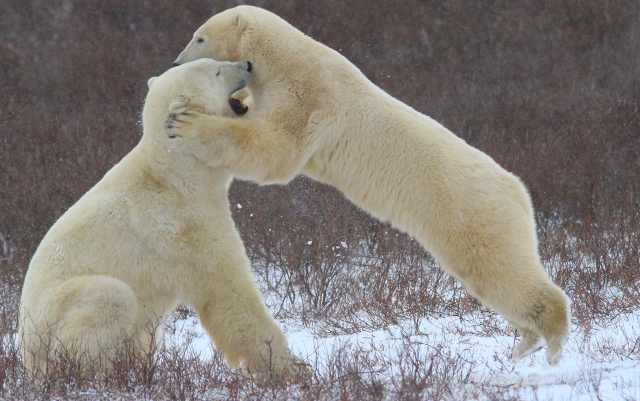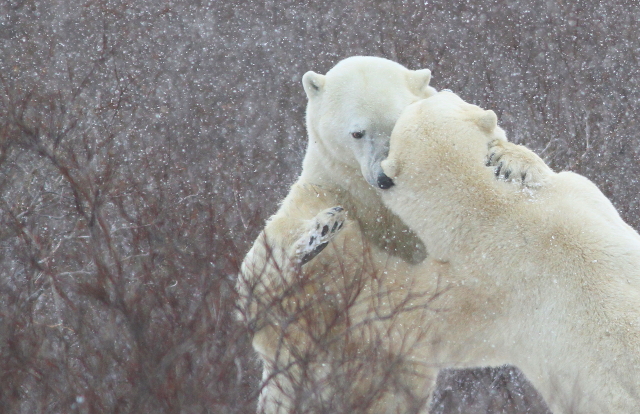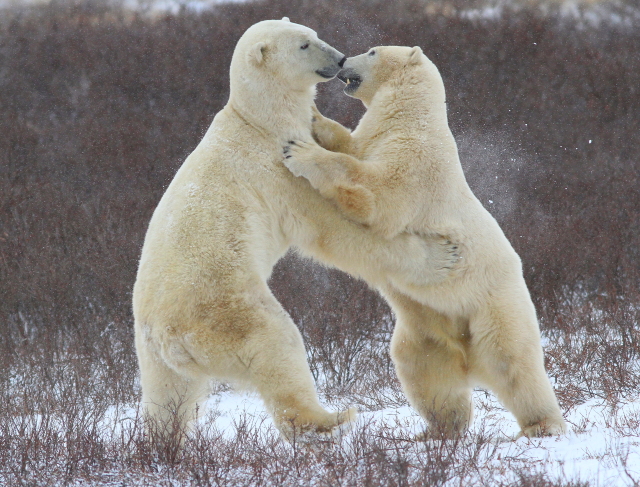 Check out Steve Selden's Churchill Polar Bear Blog for more indepth info, pictures and narrative.