Hey guys, I thought I would post a few images from the first ever Northern Lights Photography Expedition to Churchill, Manitoba, that I guided last week. The mission of the trip was to photograph the aurora with things that symbolize the North Country in the foreground.  Dog musher Kelly Turcotte's  tent, lit from the inside by lantern light, is about as good as you can get.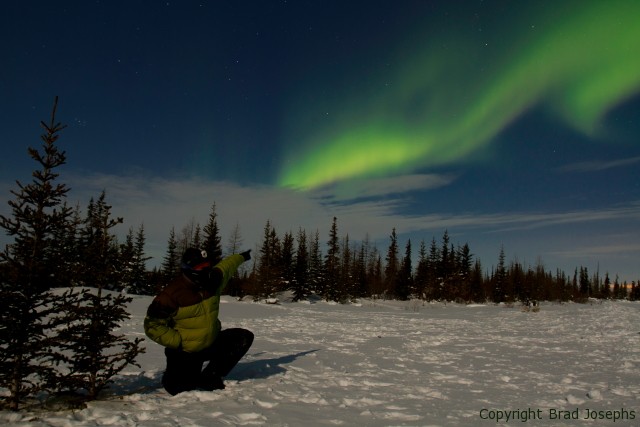 Churchill has a totally different feel in the middle of winter as it does during Polar Bear Season.  It is very quiet, slow paced, and feels even more like you are in the frontier.  The first day we saw a Bombardier snow bus, a B-12 I think,  that had traveled south 250 miles down the ice trail on Hudson Bay from the Inuit Village of Arviat, Nunuvut Province.   This is the real deal up here.
We spent most of each night searching the skies for auroras, and the bright, beautiful days exploring this quirky and very friendly outpost. We tried our hands at the complex sport of curling, and on another day we learned how to build an igloo from Mike Goodyear of the Northern Studies Center.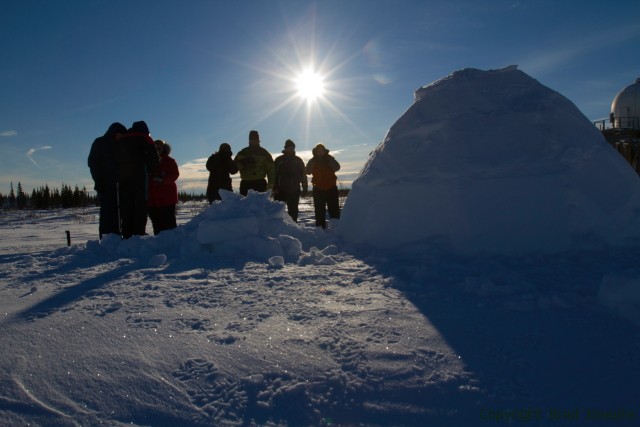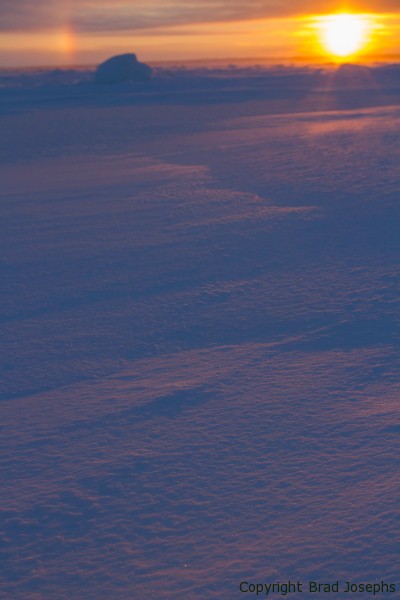 It was yet another amazing trip to Churchill.  I appreciate the place more each day I spend there.  For me it has gone beyond polar bears, foxes, and aurora borealis.  There is a feeling in the community that really grows on you.  In an outpost this harsh, with so many hazards at hand, the human spirit is simplified, purifed, and fortified.  Churchill is one of those places that seems to be locked in a time capsule, and its people come from a different era.  I feel very lucky to have the opportunity to spend so much time there, and share it with other travelers.  I have two more trips coming up, Ill keep you posted.