Its been a nice winter at my house far back in the woods in the Ozarks of north-central Arkansas. Though very mild until the new Year, we have had some good stretches of cold weather since then. A few weeks ago a very strong cold front collided with a strong flow of gulf moisture, creating a beautiful snow storm. I spent the day keeping the wood-stove loaded, making venison stew, and photographing birds that I was providing sunflower seeds on the edge of the frog pond next to the house. Here are my favorites from that memorable day. I once again was very impressed with my Sony A9 and Sony 200-600 lens.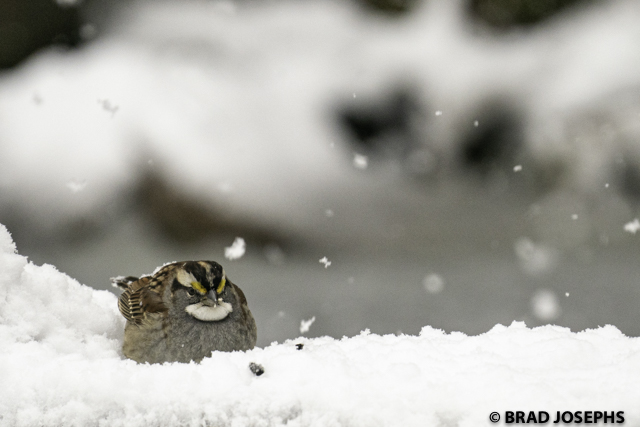 This was a fantastic way for me to capture these normally difficult to photograph birds. The edge of the frog pond is about 3 feet high, as we built it by stacking local rocks, so in a sitting position, I was at eye level with the birds, which are normally in the trees or on the ground for a few species like the dark-eyed juncos and sparrows. The far side of the pond is a limestone cliff, which provided a dark, clean background which allowed the falling snowflakes to really pop. In some of the images you can see that I slowed the shutter speed down to around 1/80th of a second to motion blur the snowflakes- but only worked if the birds were sitting still so they remained sharp.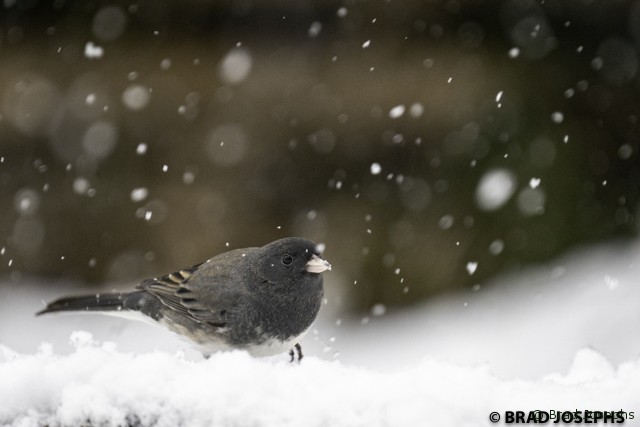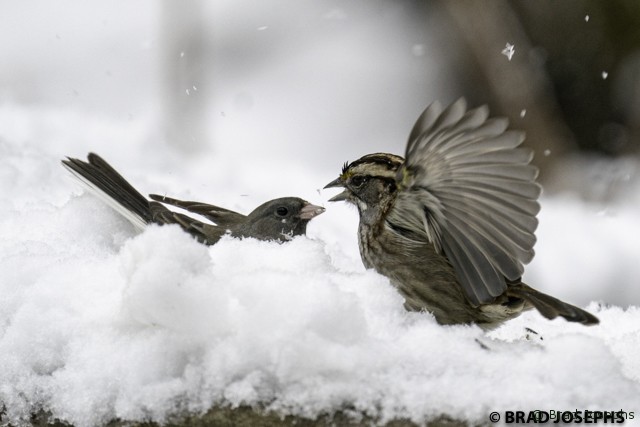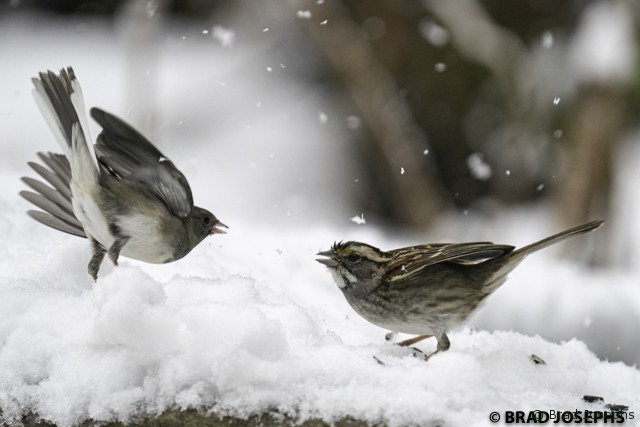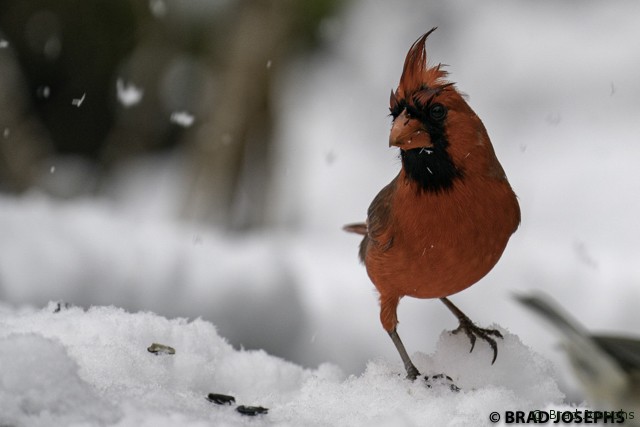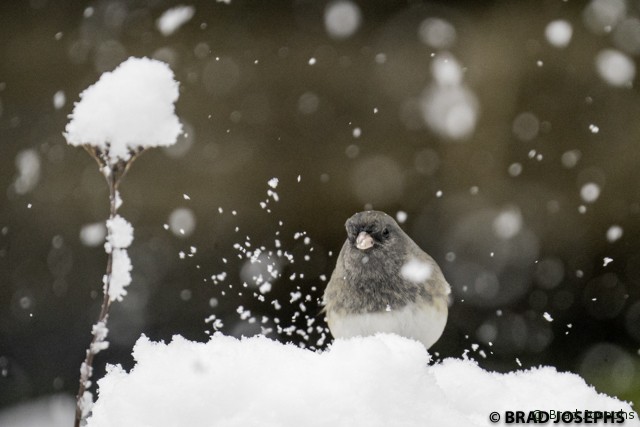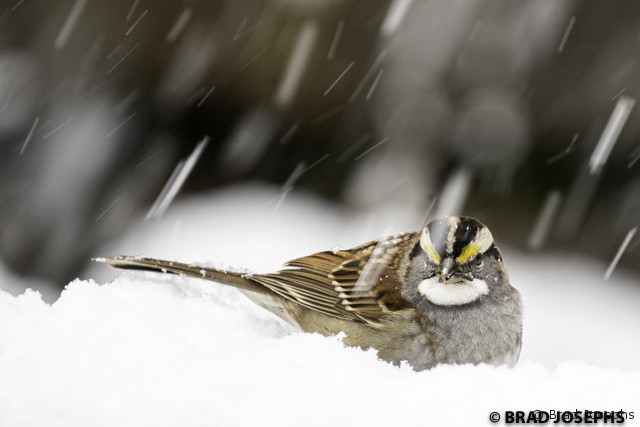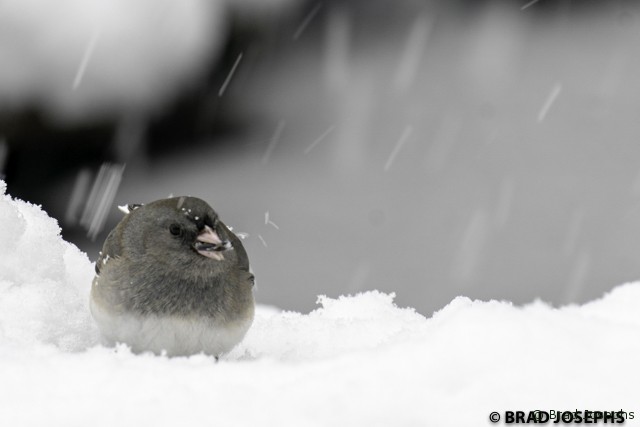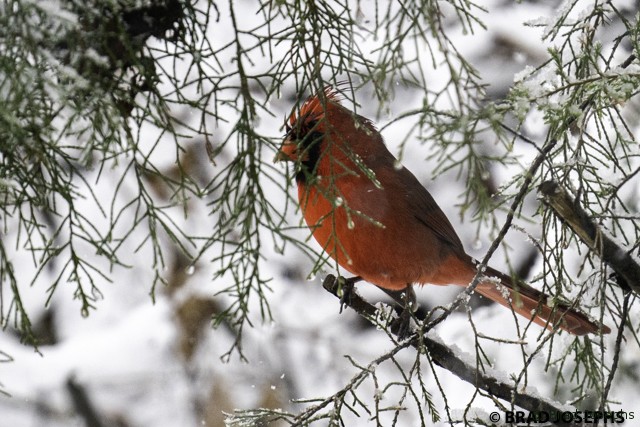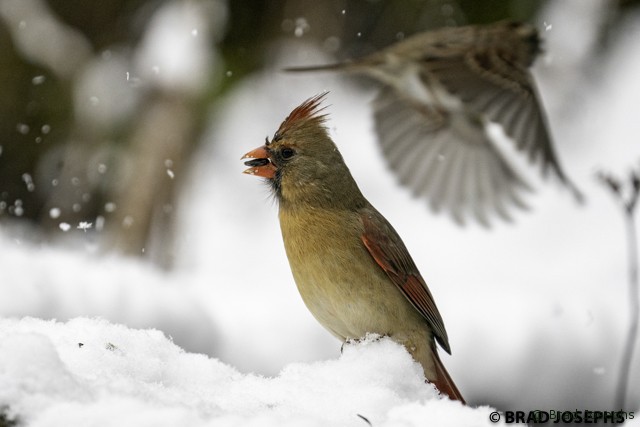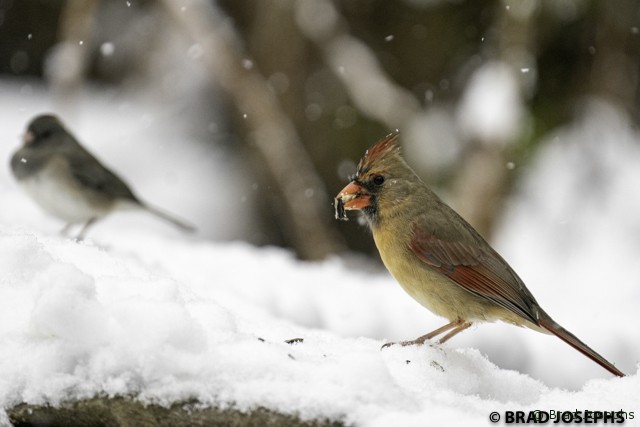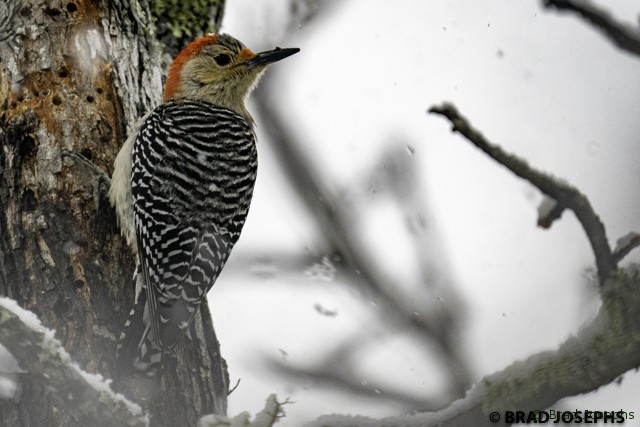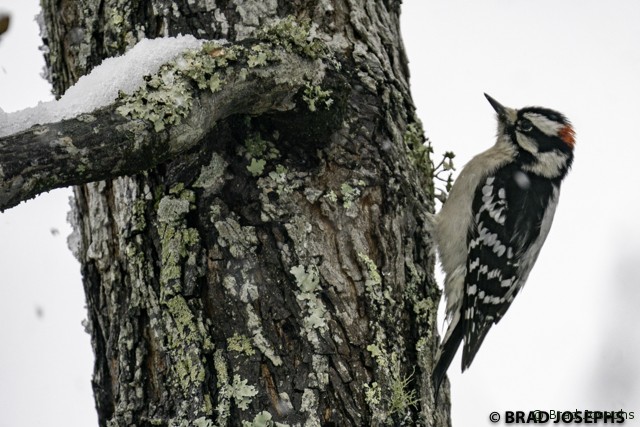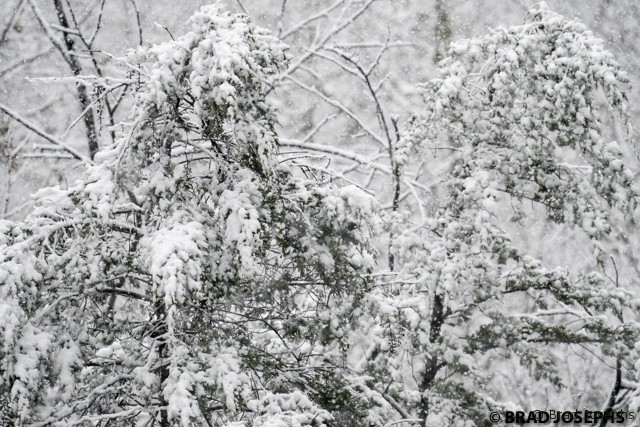 I could never live in a city unless I easy access to nature. Luckily I found a remote, wild, highly biodiverse forest ecosystem to live in. Wherever you live, you can hopefully find intellectual and spiritual enhancement in your life by appreciating the natural world.