Winters in Alaska are cold and dark, and many folks long for the return of the leaves and songbirds in May, but by looking in the right habitats, some of the most beautiful, colorful birds of the region can be found in December and January.  I have spent some glorious time watching Pine Grosbeaks feed on a mountain ash tree in my yard, but a few weeks ago I noticed they went elsewhere after having stripped nearly every berry. We recently moved to this location, so I didnt know what to expect birdwise, but I had been hoping that this tree would attract bohemian waxwings.  I was dissapointed when the mountain ash tree, which is famous for feeding these beautiful, fruit and berry loving birds during the winter, had been stripped clean by only grosbeaks.  Last week, to my delight and surprise,  a single bohemian waxwing arrived on scene and began to feed on the blue berries of a Chinese privet tree. The next day a few more waxwings showed up, then a few more.  One morning I woke up and saw fourteen waxwings feeding in the privet tree!  They stayed and fed from this tree for over a week, and were oblivious to my presence, so I was able to observe and photograph these hardy north country birds, which are so vibrant, one might expect to find them in the tropics.
Waxwings are extremely skilled at gleaning berries from trees. They often hang upside down to gain access to hard to reach treats, and use a single, extended wing to maintain lift and balance. Once a berry is obtained, a bird sometimes flips it in the air and catches it in its mouth!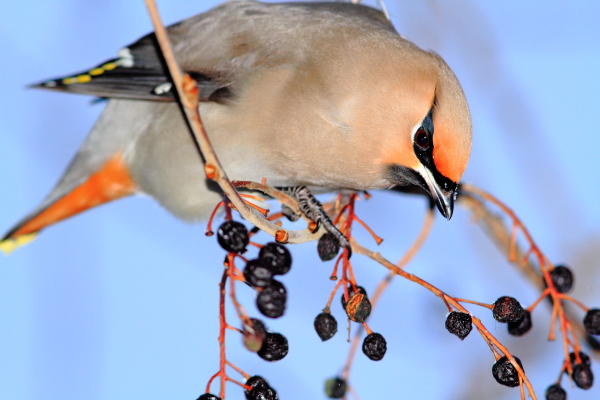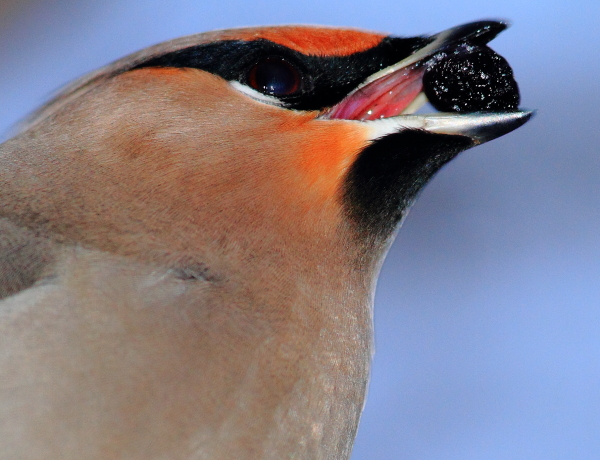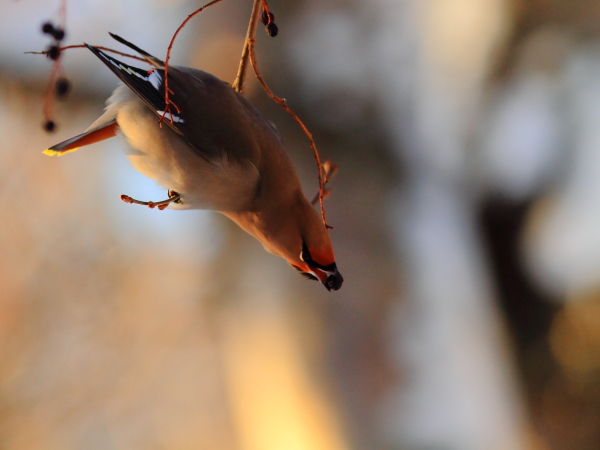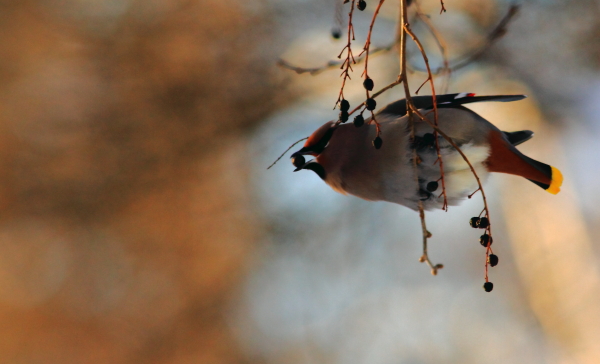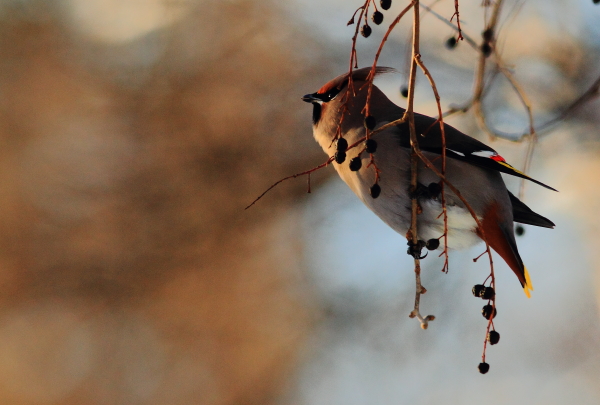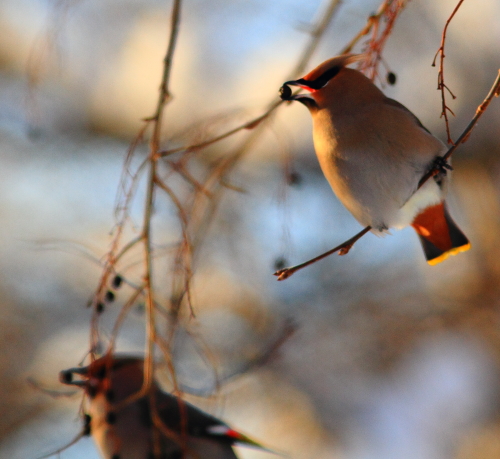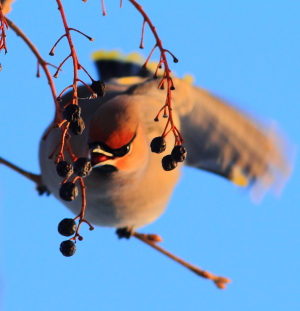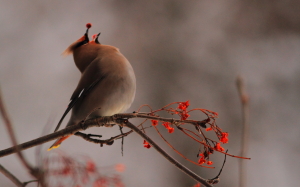 When the flock of 14 waxwings had cleared all but a few berries from the privet tree, I knew that my opportunity to spend time with these magical birds was almost finished.  Suddenly, one of the birds spied a rosebush and landed to investigate, and within a few minutes, the rest of flock had followed.
All images copyright Brad Josephs