When I was a kid growing up in North Carolina, I had to dream pretty hard for a white Christmas.  We did get one when we lived in Asheville, in the mountains, and I will never forget it.  Living in Alaska, you would have to dream just as hard to not have a white Christmas, but after sixteen years, I still appreciate them.  This winter has been very, very cold, but we have had little snow.  On Christmas eve this year we got over two feet, which was beautiful, but forced everyone to do a little yard work.  I brought my snow-blower up to a friends house and helped out so they could join us for a Christmas party.

It was a stunningly beautiful day, for the short period of light. During the storm, a freezing rain event caused heavy sagging of the branches, but luckily we didn't lose power.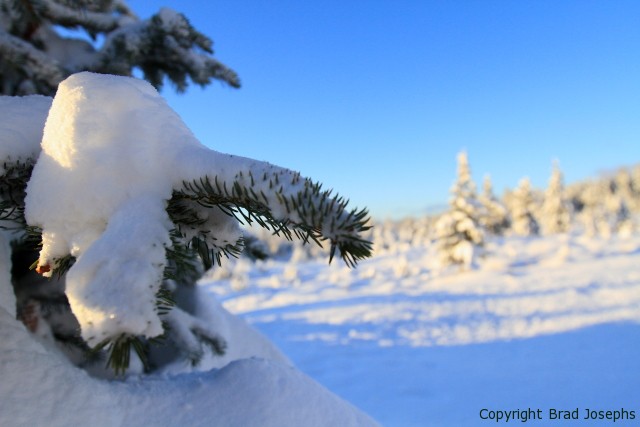 I am in London Heathrow now, getting ready to board a flight to Johannesburg for a month of exploring Mozambique and Botswana. My next post should be quite different from this one! Wish me luck!