It is a beautiful day in Beijing. A band of severe thunderstorms rocked the skies last night, and washed the air clean of dense smog. I just finished the first of two Natural Habitat expeditions, and am looking over some of my images from the trip, and getting excited to do it again with a new group of folks who are arriving today. These trips explore regions of China that are rarely, if ever, seen by foreigners. Here are a some of my attempts to capture China's unseen beauty with a camera.
Pandas
The major highlight and focus of our trips is always the Giant Panda, which may be the most loved and charismatic creature on earth
.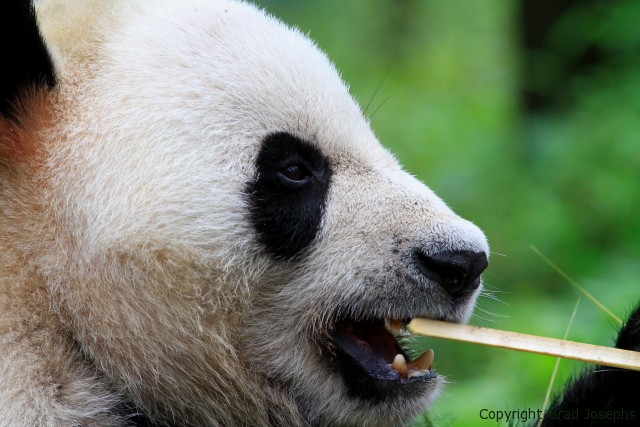 Minshan Mountains
For me, the most exciting destination on these trips is a wild, undiscovered wilderness area in the Minshan Mountains, where we explore wild giant habitat, and view and photograph some of the world's rarest wildlife. Although it was too dark for a photograph, the trip highlight for me was spotting an Asian hog-nosed badger on a night hike! We also saw takin, golden pheasant, Tibetan macaque, serow, reeve's muntjac, wild boar, blue sheep, and masked palm civet!
Tibetan Area- The final leg of our journey is a road trip through the rugged Minshan Mountains onto the Tibetan Plateau, in search of Tibetan Cultures, incredible scenery, and endemic wildlife.