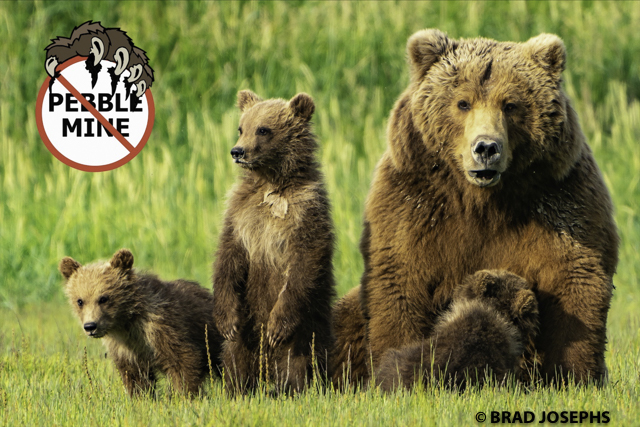 A few weeks ago, Nathab began doing "Daily Dose of Nature" webinars aimed at educating and entertaining folks stuck at home, including home school kids. It has become very popular, with at least 700 people tuning in each day! The webinars are all recorded and can be viewed forever on YouTube. Click here to see all past webinars. Also, click here to check out an article about the program written by lonely planet. All of us at Natural Habitat feel great to be able to give a sincere, educational online experience for everyone in quarantine.
On April 21 tune in to the "Daily Dose Of Nature" to view the debut
of a fantastic short film about one of the most critical conservation battles on the planet. The proposed Pebble Mine would destroy the most valuable brown bear habitat in the world and Alaskans, and conservationists all over the planet are fighting to stop it. These bears symbolize North America's most pristine and intact wilderness, sustain a booming ecotourism economy, and are keystone stewards of their own habitat. They are invaluable, and we cannot afford to lose them.
This film explores what could happen to the bears, and to the irreplaceable value of wilderness, if the Pebble Mine becomes a reality. Once regarded as untouchable, the best brown bear habitat in the world faces the risk of becoming a mining district, causing indelible harm to the pristine ecosystem at the headwaters of Bristol Bay. The enormous open-pit mine and transportation infrastructure would devastate vast tracts of habitat that supports the world's largest sockeye salmon run, the largest congregation of bears in the world, and the value of true wilderness. We all must stay informed and act now!
Even if you cant watch this film live, by registering, it shows your support, and you will be automatically sent a link to the recorded version. CLICK HERE TO REGISTER.
Click here to see an article I wrote about the frightening devastation that looms on the horizon from the proposed industrial port.