The Army Corps of Engineers approved the Pebble Mine Proposal, this was a sad event, but not unexpected. Supporters now say this is real science showing the mine will not affect the fisheries of Bristol Bay Salmon run. This is false, as in the second most volcanic and seismic region in the world, toxic tailing pools can not be safely contained. They also failed to mention any impact to bear populations- they didn't even bring it up! Every bear expert on earth knows the bears will be severely affected!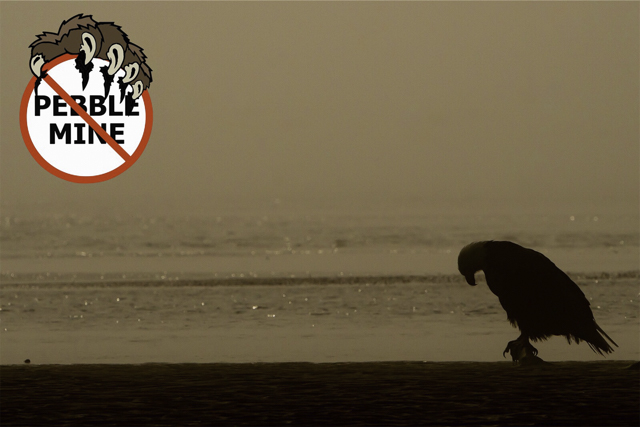 A few days ago I spent an amazing day fly fishing the Anchor River. The tiny town known as Anchor Point, where the Anchor meets Cook Inlet, will be location where the natural gas pipeline will begin to fuel the massive power station for the giant industrial port that will service the mine, that will be embedded right in the greatest bear habitat on earth. This beautiful, peaceful river draws anglers from all over the world to fish for salmon and steelhead. This is no place for industrial development. This evil cloud of uncertainty of what will happen has burdened and worried Alaskans for twenty years! The economy relies on tourism and commercial fishing, and we dont want it to be stolen by a Canadian Mining Company!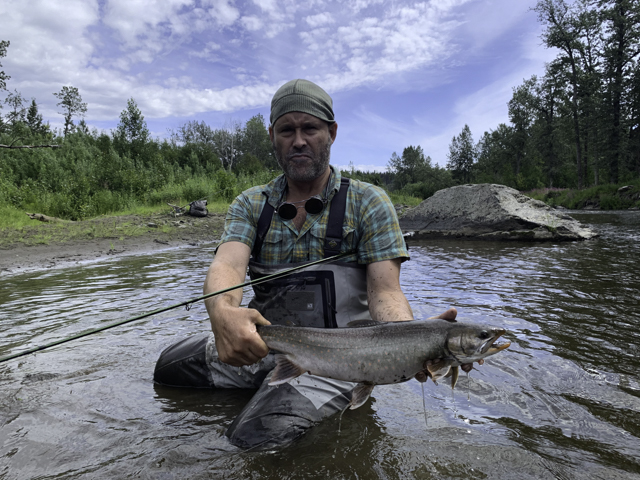 The fight for pebble is not over yet! The project can still be vetoed by the EPA, and congress can pressure them. We need to pressure congress to do so. The EPA will be sued for their decision if it is not. Things are happening very fast now. One recent update was Donald Trump Junior tweeted to his millions of followers that he opposes the pebble mine, as he has taken many fishing trips to the Alaska Peninsula and has a special love of, and good understanding of how valuable and vulnerable the region is. We hope he can talk some sense into his father.
Here is what you can do-
-Get a twitter account, and show your support. On your posts tag #vetopebblemine, #stoppebblemine and #nopebblemine, like and retweet other posts under these tags, and also tag @EPA, @Donaldjtrumpjr, @realdonaldtrump, @sendansullivan and @lisamurkowski.
-Follow https://www.alaskabears.earth which will provide updates, and ways you can help.
-donate to https://www.friendsofmcneilriver.org and https://www.defendbristolbay.com/bears this will fund the lawsuits against the EPA.
-Go to https://www.defendbristolbay.com/bears which has a super easy form that will allow you to contact your congressional delegation.
-Support and share your thoughts on Instagram. Visit, support and share to #nopebblemine @senlisamurkowski, and follow @alaskabears.earth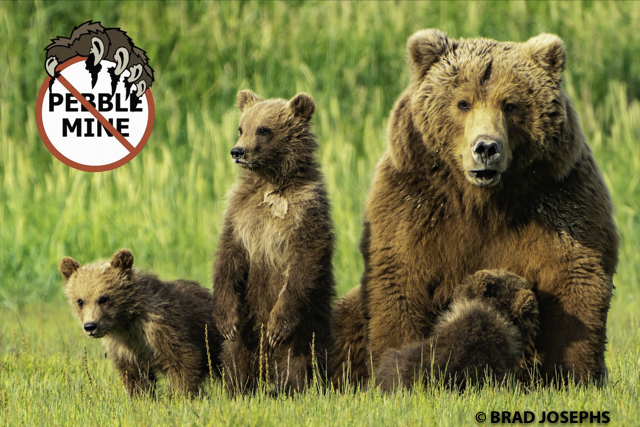 Alaskans and lovers of bears, wilderness and salmon have been fighting Pebble Mine for 20 years! We cant stop now. We need to support what is right, and not let corrupt corporate entities rob us of our beautiful resources.
Keep fighting! Brad