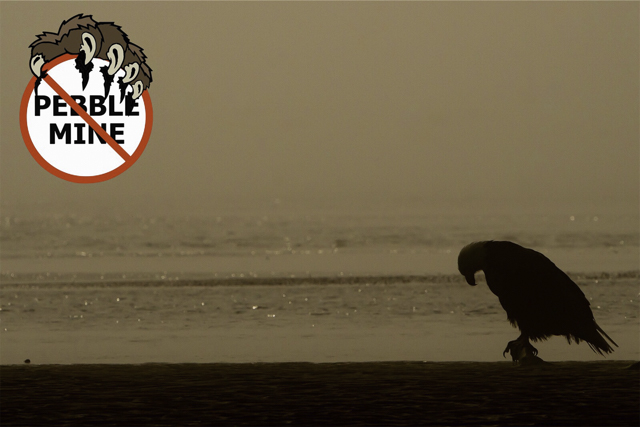 The pebble mine battle has been a roller coaster recently, leaving its fighters not knowing what to expect from one day to the next. The latest drama began when Donald Trump Jr posted a tweet saying he, despite being an obvious supporter of everything his father represents, was fully against the mine- shares of the Canadian company Northern Dynasty Minerals, plunged. Then, in late August, more great news emerged as the The U.S. Army Corps of Engineers issued a statement saying the "project, as currently proposed, cannot be permitted under section 404 of the Clean Water Act." They gave the company 90 days to propose measures that mitigate the project's "unavoidable adverse impacts" to the marine and terrestrial ecosystem. But the new question is, how can they mitigate damages, or fix existing problems to compensate for the inevitable damage that the mine will cause, in a totally intact ecosystem? "Mitigation is death for Pebble Mine," says Joel Reynolds, senior attorney with NRDC's Nature Program, "because it's impossible to mitigate the damage this project would inflict on Bristol Bay, its tribes, and the people whose livelihoods and well-being depend on it." The frightening thing is that the decision seems like it will be political, and we all fear that the Trump Administration will allow the mine permit to be granted.
In an unexpected, out-of nowhere turn of events last week, a non profit organization called the Environmental Investigation Agency, released the Pebble Tapes- a series of recorded conversations between EIA investigators posing as Chinese investors, and the Chief Executive Officers of Pebble Limited Partnership and Northern Dynasty Minerals, the companies behind the contested Pebble Mine project in Alaska. What the Pebble executives said was shocking to say the least, and show how corrupt this permitting process truly is, and how we cannot trust Northern Dynasty Minerals.
Click here to watch the best highlights of the recorded conversations, narrated by CNN's Bill Weir.
Here is a summary of the what was said by Roland Thiessen, chief executive of Northern Dynasty Minerals, and Tom Collier, chief executive of its U.S. subsidiary, Pebble Limited Partnership…
-Thiessen described both of the state's Republican U.S. senators, Lisa Murkowski and Dan Sullivan, as politicians who might make noises about the project to appear sensitive to environmental concerns but ultimately won't stand in their way. They also brag their close political connections with these politicians, and Army Corps permitting staff.
-Pebble, although they have publicly stated that they do not have plans to expand in the future beyond their current plan, clearly was lying to us in order to gain approval. In private they said they actually plan on the mine lasting 200 years, not 20 as they previously stated. If fully developed, Pebble Mine would require storing 10 billion tons of mining waste indefinitely in a wet and seismically active region—threatening communities and ecosystems that depend on the bay's abundant wildlife.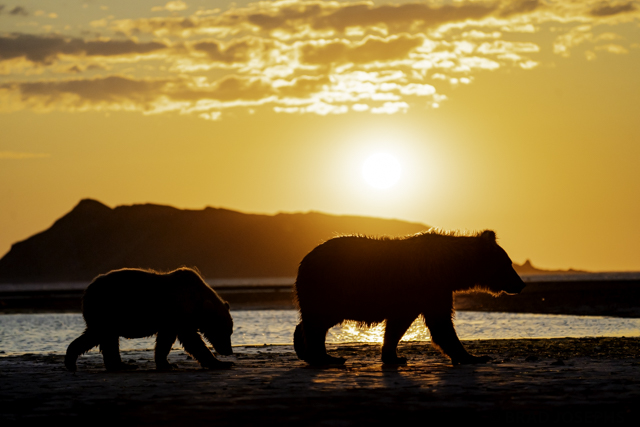 Here is what resulted after the tapes hit the wires.
U.S. Sen. Dan Sullivan wrote on Twitter Thursday night "Let me be even more clear: I oppose Pebble Mine. No Pebble Mine. Given the lies of Pebble's leadership, the record needs to be set straight," Then Sen. Lisa Murkowski reposted Sullivan's tweet and added three heart emojis and a video of salmon leaping upstream. "I am dead set on a high bar for large scale resource development in the Bristol Bay Watershed. The reality of this situation is the Pebble Project has not met that bar and a permit cannot be issued to it." Sen Murkowski
"This incident demonstrates how far Mr. Collier, who has serious credibility problems of his own, is floundering in the face of this project's overwhelming challenges" Sen Dan Sullivan
"Any claims that Governor Dunleavy contacted the White House Admin. officials on behalf of this company are false." -Office of Governor Dunleavy.
In some attempt for the Pebble Partnership to save face, CEO Tom Collier, who would have received a 12.4 million dollar bonus if the permit was granted, resigned. WOW!
What is next?
Right now it is a waiting game, to see the release of Pebble's mitigation plan. If approved, the project can still be VETOed by the EPA, or blocked by our current administration. President Biden has stated he will shut the mine down if elected. No one is clear now whether the Trump Admin currently supports the mine or not.
How You Can Help–
Visit SAVE BRISTOL BAY, which has a excellent page showing who and how to write to show your support in canceling Pebble once and for all! "Despite over a decade of opposition, the key permit for the massive proposed Pebble mine in Bristol Bay, Alaska could be issued any day now. However, the President and Alaska's elected leaders could stop the mine from advancing in Bristol Bay- but they must act quickly. Please take action today using this form." – Savebristolbay.org
Share your bears on social media (instagram, Facebook, twitter), with hashtags #nopebblemine, #vetopebblemine @senlisamurkowski, and follow @alaskabears.earth
Donate to https://www.friendsofmcneilriver.org and https://www.defendbristolbay.com/bears this will fund the lawsuits against the EPA.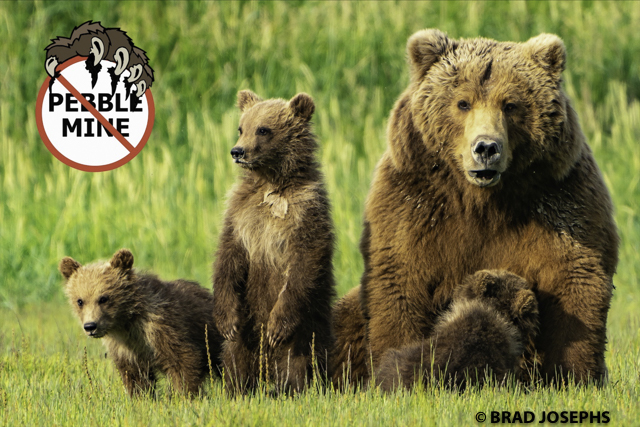 Keep fighting! If the permit for Pebble Mine is approved, there will a long future of destruction to one of the world's most valuable intact ecosystems, bear habitats, and salmon runs. NO PEBBLE MINE!