I was able to spend a fantastic week in Boulder recently to partake in a regional training workshop for our amazing China expeditions. It was great to see everyone in the office and observe all the cogs and wheels which drive this incredibly successful green travel machine that I have been so fortunate to be involved with, as an expedition leader, guide trainer, blog writer, photographer and location scout since 2004 in Asia, Africa and North America. I have watched a really creative small company with a great vision grow into a powerful, industry-leading force of conservation and sustainability.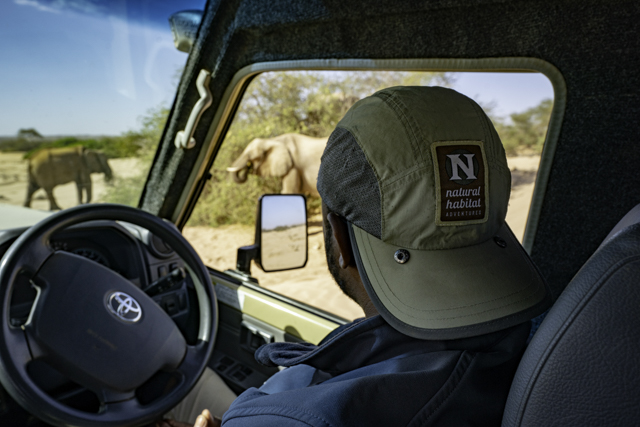 Our training was interrupted one day by Natural Habitat's founder, Ben Bressler, who started "Nathab" 35 years ago as a tool to save fur seals in the Canadian Maritimes from commercial slaughter by putting an ecotourism dollar value on them. He announced to our group that he was changing Nathab's mission statement to this- Nat Hab's mission is Conservation through Exploration — protecting our planet by inspiring travelers, supporting local communities and boldly influencing the entire travel industry. Ben then elaborated with the following: "My hope is that this mission statement will truly resonate with you and align with your passions and your purpose in choosing to work with Nat Hab. You will notice that conservation is front and center. As we move into the next 35 years, we will pursue our conservation goals with even greater vigor, looking for ways to become more sustainable and convey our message to our guests and to local communities at every turn. When you are making a decision about a trip, whether choosing what supplies to buy, what activities to include or even what stories to tell, I urge you to keep the best conservation outcome at the forefront of your mind."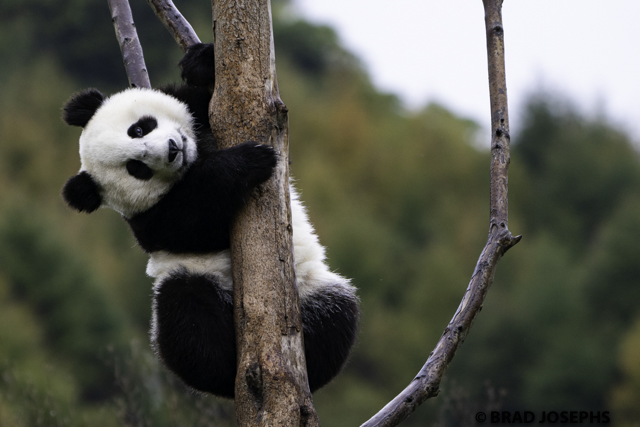 This mission statement change made me even more proud to be a part of Nathab, as my entire career focus has always been to use nature travel to help build appreciation for, and to encourage the conservation of wildlife and wilderness. In my 16 years with Nathab, I have helped redefine the potential coexistence of bears and humans while guiding bear viewing expeditions on the Katmai Coast, and with strong support from Nathab, fought the proposed Pebble Mine. While leading polar bear expeditions in Churchill, Manitoba, we have helped our travelers fall in love in with polar bears and mould them into climate change ambassadors. While leading and helping to design our China expeditions, we were the first company to pioneer ecotourism in what is quickly becoming the most influential nation on Earth. While guiding in Borneo, Nathab assisted me strongly when I asked for help to support a sun bear conservation program that works to rehabilitate and release sun bears, a gravely endangered species, into the wild.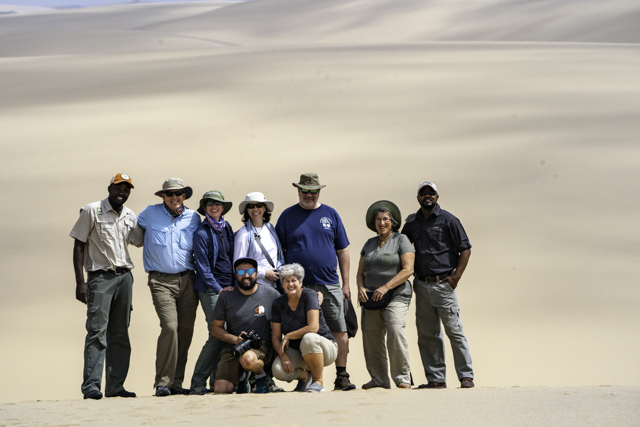 Nathab has long been the leader and pioneer of conservation travel, and the examples, which have shaped the travel industry, are many. Nathab was the first travel company to become carbon neutral, but now many are following suit, including Nathab's giant parent company Lindblad. This summer Nathab pulled off the first ever "Zero Waste" expedition- click here to read more. The list goes on and on. It was this long-term and sincere goal of conservation that impressed the World Wildlife Fund enough to choose Nathab as their partner and to run their travel program in 2013.
Nathab has allowed conservation -focused individuals like myself to tie their careers with saving wildlife and wilderness. We have directly supported countless conservation programs and small communities where our trips are run. We are also setting examples and standards for competitors on how to save, instead of exploit, the wildlife and regions where we operate. I always tell the travelers in my group that going on these expeditions is the best donation they could ever give to the conservation of the nature in that location. I asked Ben over dinner and drinks one night in Boulder how amazing it would be if he could go back in time and tell his young self what his dream would eventually become. He just smiled- for a long time.
This video, to help spread awareness of the proposed pebble mine, was filmed while on a Nathab Alaska Grizzly Tour in Katmai. Every traveler went home as an anti-pebble warrior.