I was recently blessed with the opportunity to be the photography instructor on Natural Habitat Adventure's Wild Namibia Photo Safari. We visited three locations and spent 3 days at each. For this post, I will show images from the first part- the enchanting dunes of Sossusvlei in Namib-Nauklauft National Park.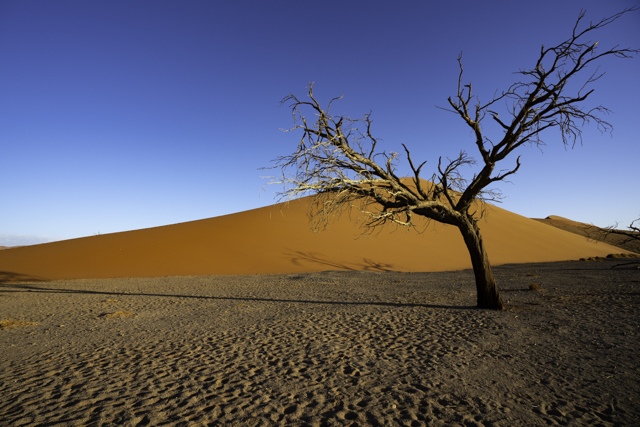 This region of Namibia is as dry as any place on earth. One of the local guides told us when we arrived that it had not rained substantially there since 2012, and had only received a few scant showers since then. A few creatures and plants do survive here, but only through water from deep underground rivers, and fog coming in from the coast. The beauty of this region is in its harshness. One gets a feeling of being on another planet- a very hot, dry, windy, lonely, beautiful planet. For stunning desert landscape photography, you cannot find any place more stunning.
The word Vlei is Afrikaans for marsh. These vleis are salt pans which once were ephemeral marshes, which went dry as the climate changed around 500 years ago, and have turned into dry salt pans. The famous Deadvlei was once occasionally flooded by the Tsauchab River, but as the region became drier, sand dunes covered the river channel and the pan dried. Now camel thorn trees, which died 700 years ago, have turned black in the relentless sun. They make for ghostly subjects, and cast dramatic shadows, against the beautiful dunes which are red due to oxidized iron in the sand. The sand dunes here are some of the largest on earth, reaching as high as 1300 feet!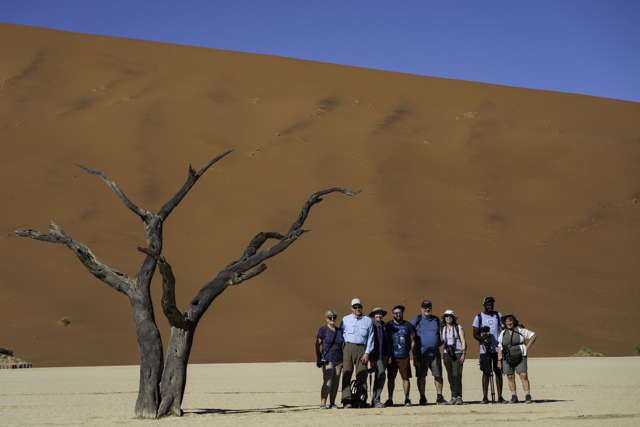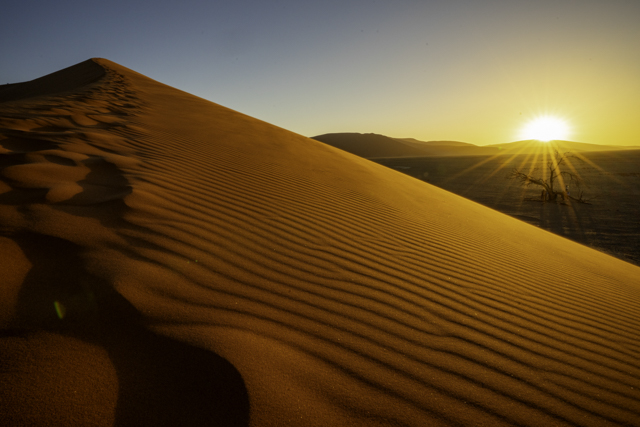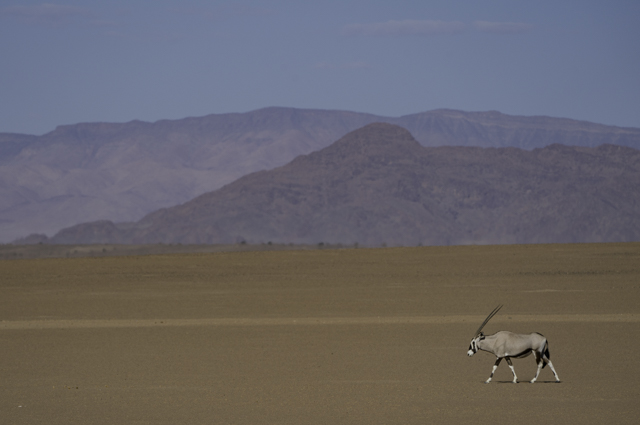 The aridity here is due to hot air from the Indian Ocean that has lost its moisture when passing through the Drakensberg Mountains, These winds clash with the cold winds from the Southern Atlantic, forming fog which serves as the only reliable source of water. In most areas here the annual rainfall is only 0.02 inches!!!
It is difficult to fathom how anything can survive here, but this area does have some of the best examples of desert-adapted organisms on earth. Trees can survive here if they can send roots deep enough to tap into underground rivers, which bring water from vast distances. The oryx get moisture from morning dew, a few human-made waterholes, and through digesting plant material. There is also a very unique species of beetle (stenocara gracilises) which collects water through morning dew through bumps on their back. They stick their butts up in the air so the water can flow into their mouth.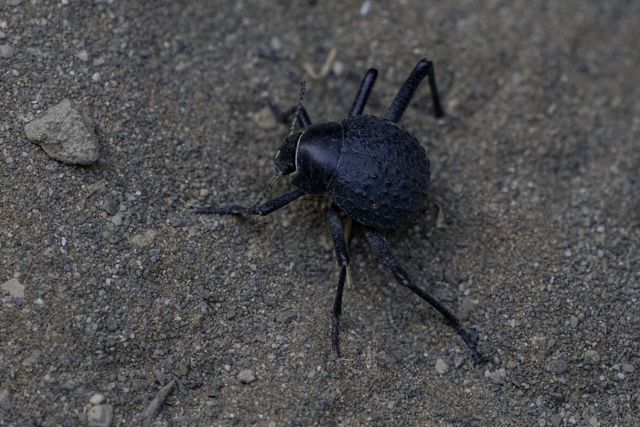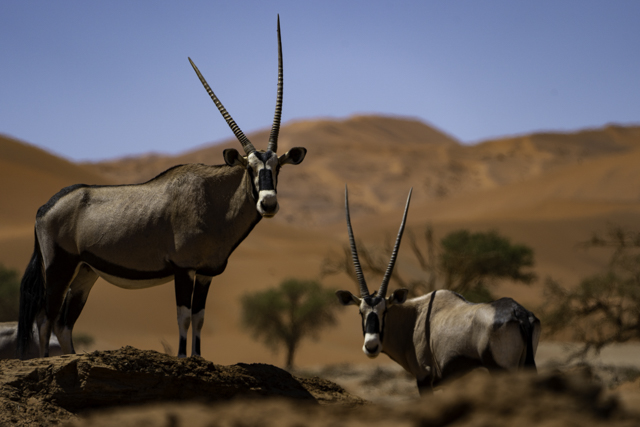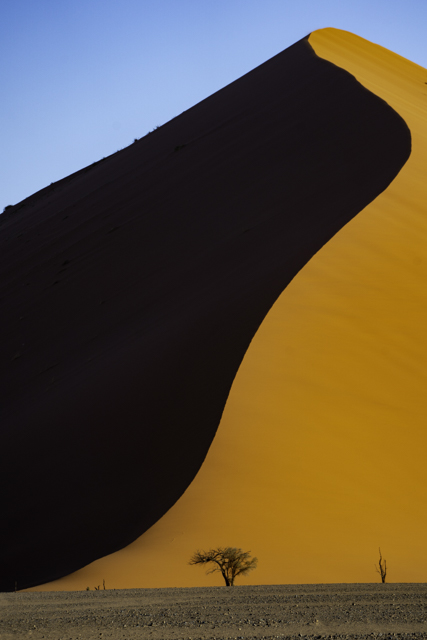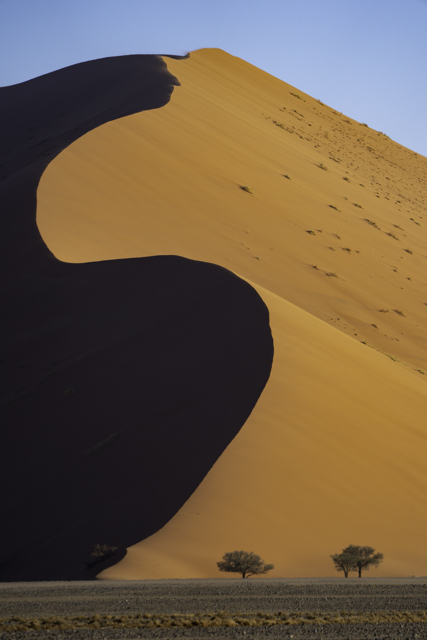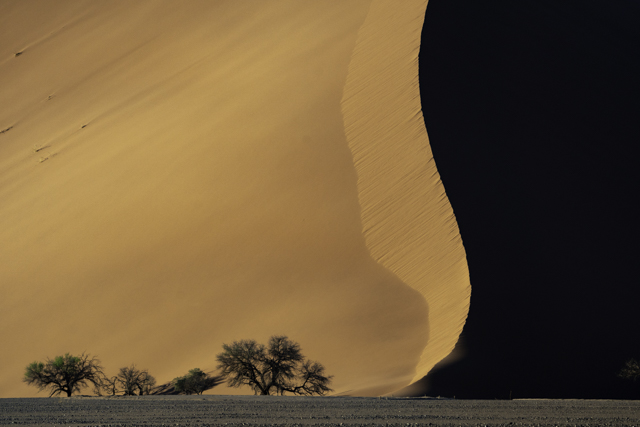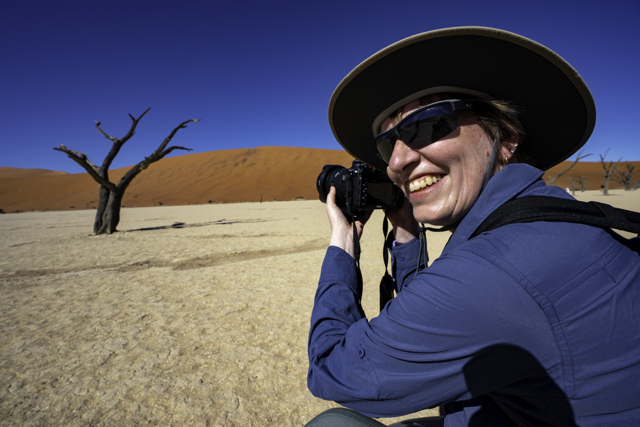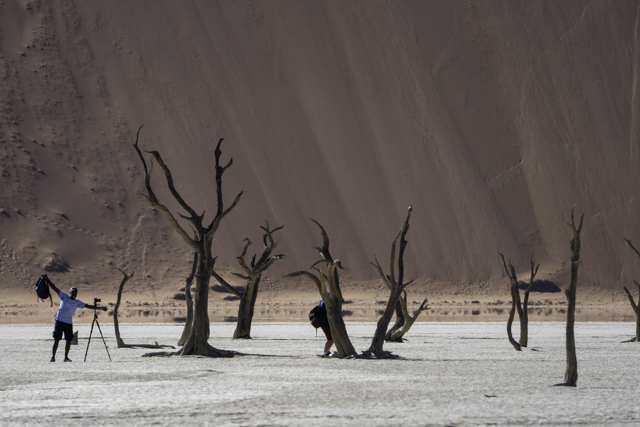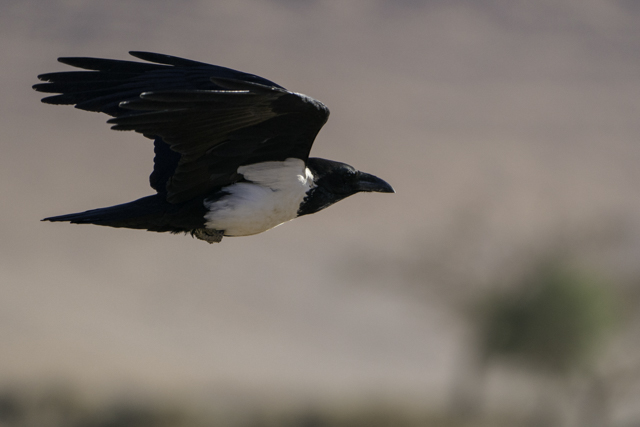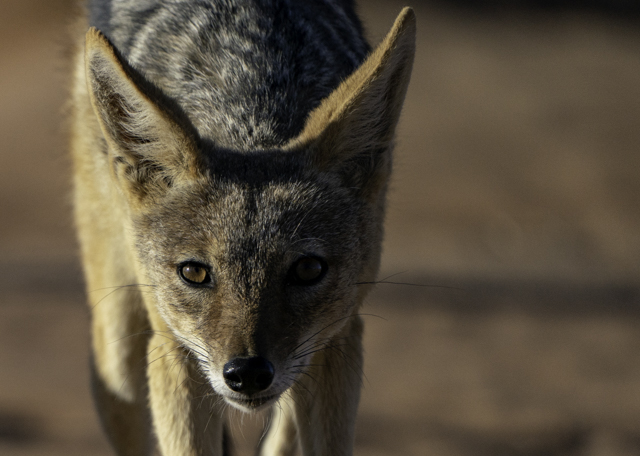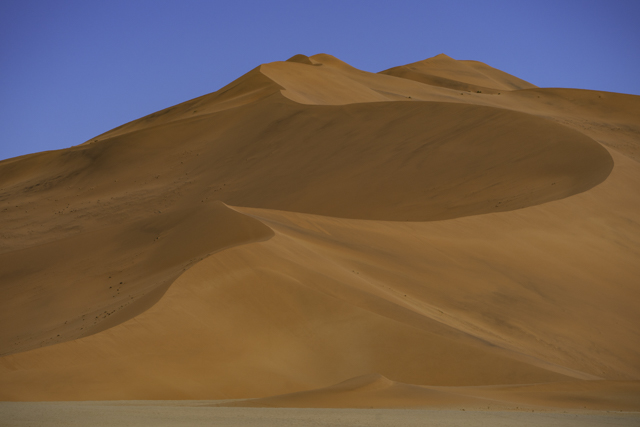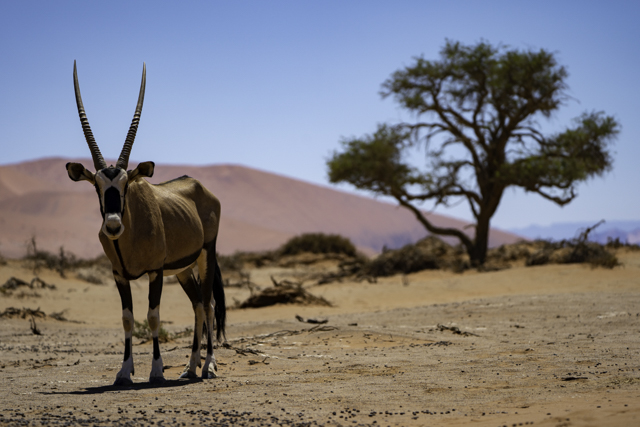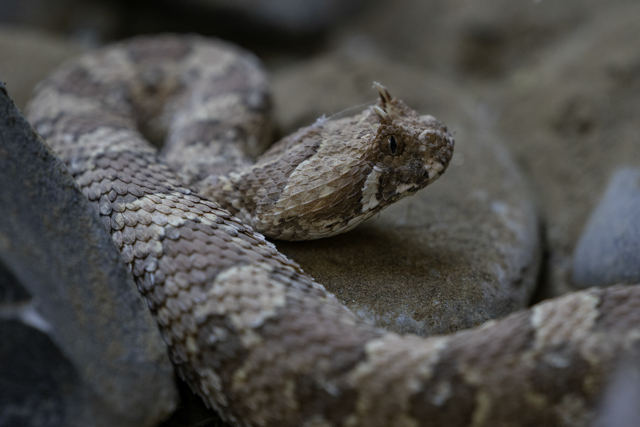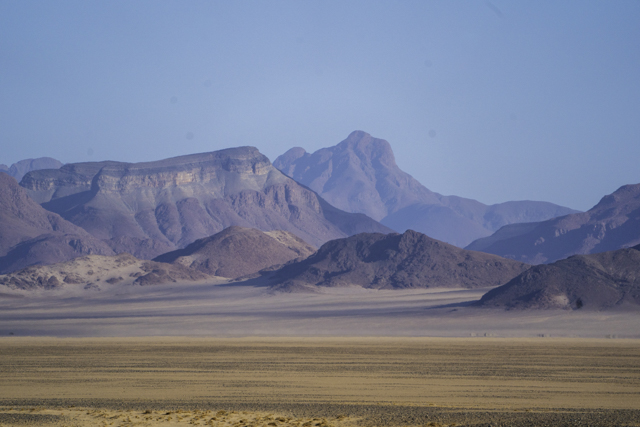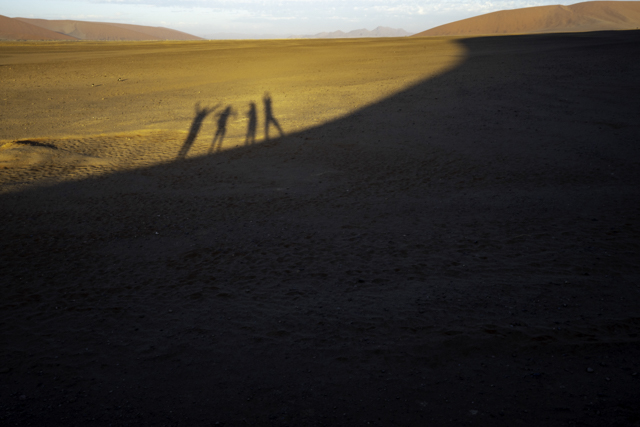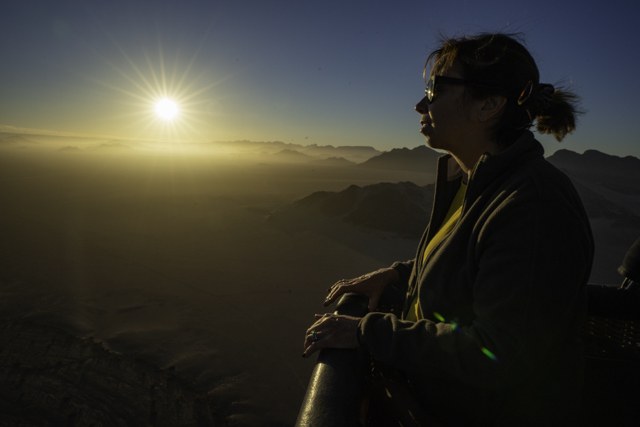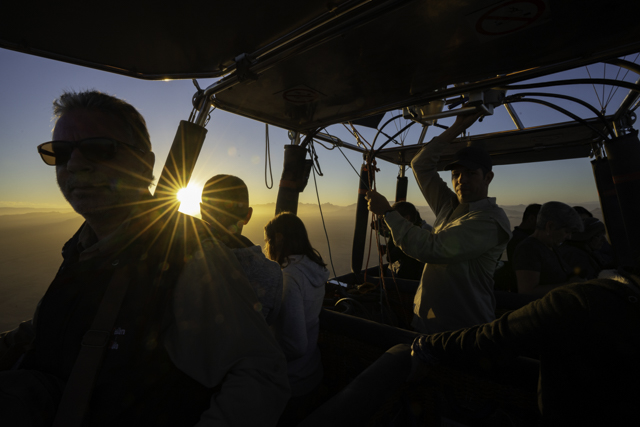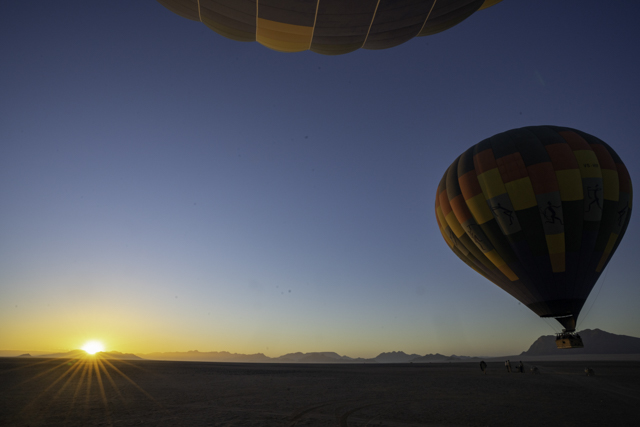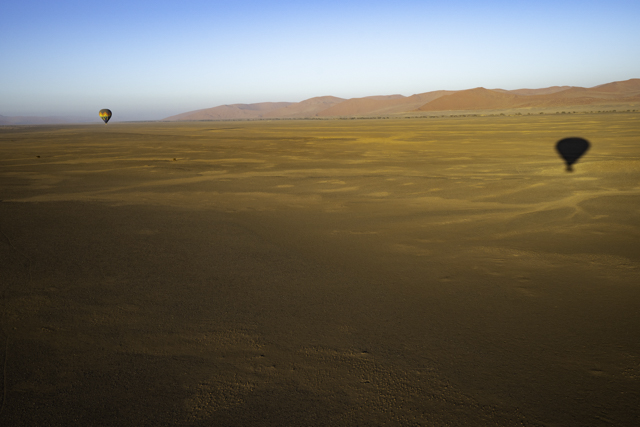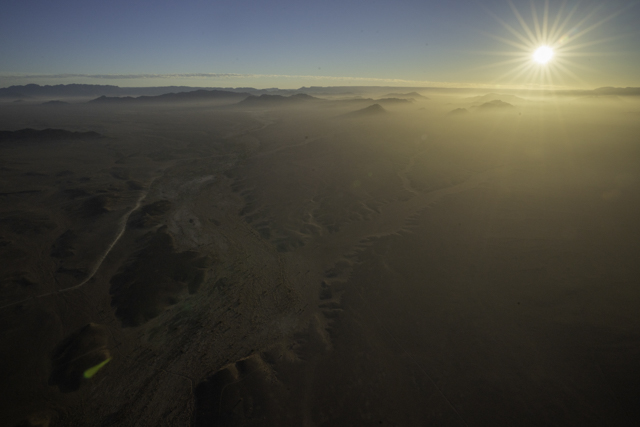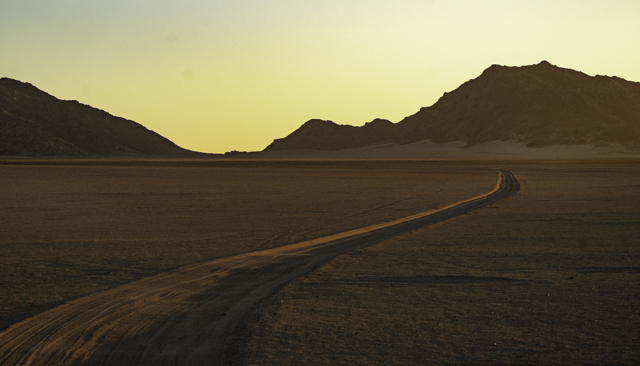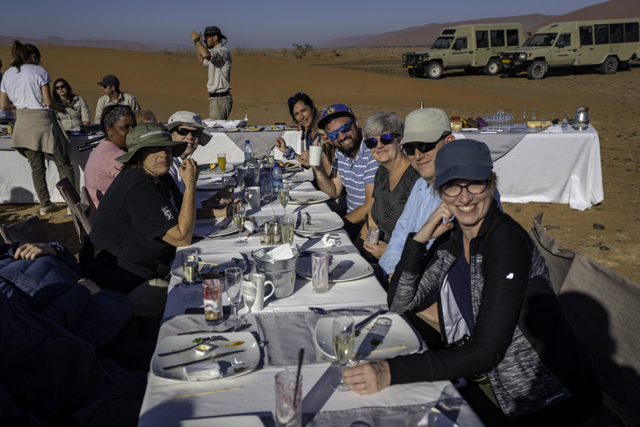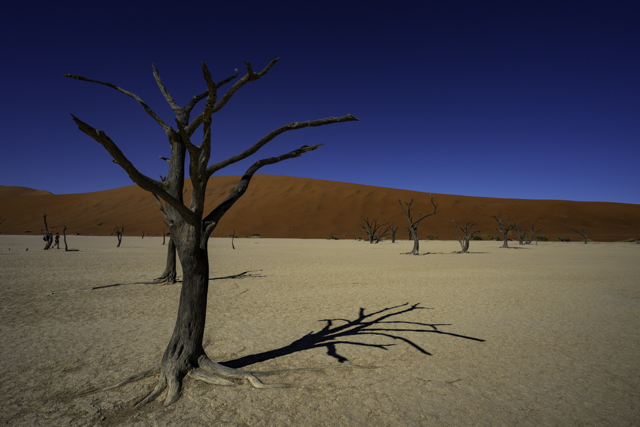 It has been twenty years since I have been to Namibia, and it was even more beautiful than I remembered. With only 4 people per square mile, Namibia is the 5th least densely populated nation on Earth. It is an other-worldly frontier of vast, richly-colored desert landscapes, uniquely adapted wildlife, and exotic cultures. For people who love deserts and want to explore an undiscovered corner of Africa, this is a gold-mine of adventure. Stay tuned for several more posts soon from this incredible expedition.
Keep Exploring! Brad