In November 2019 I had the amazing opportunity to co-lead a Natural Habitat Namibia photo expedition with Nathab expedition leader Abner Simeon. This was a fantastic experience in a magical, forgotten corner of the world. Aside from being a wildlife and landscape photographer's fantasy, it was an eye opening dive into several incredible conservation stories One of these sagas was the story of desert elephant conservation in the Hoanib River region of the Skeleton Coast. In the January 6 "Daily Dose Of Nature" webinar, I will be joined by wildlife biologists Dr. Laura M. Brown, and her husband, Dr. Rob Ramey, who have dedicated the past 15 years of their lives to these amazing, but highly endangered elephants.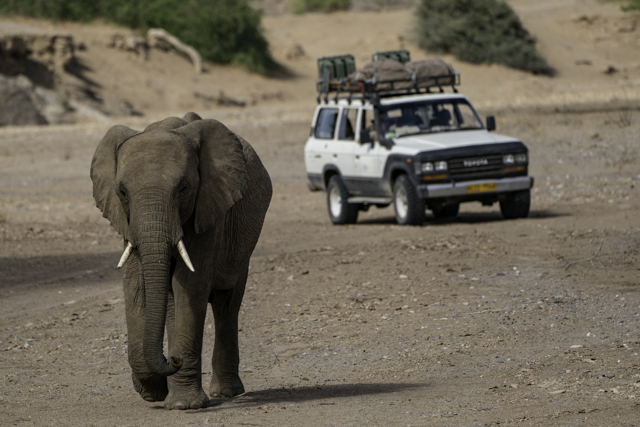 Both with PhDs from Cornell University, this inspiring couple makes an annual trip to their study area in the Kunene region of Namibia, which is where I met them and learned their story. Their research focuses on the demography and behavior of a small sub-population of elephants in the Hoanib and Hoarusib River drainages, and the human-elephant conflict. Their annual reports to the Namibian government are becoming increasingly important in policy decisions on elephant management in the Namib Desert. In the webinar we will hear how they do all of this in one of the most remote and harsh deserts on earth.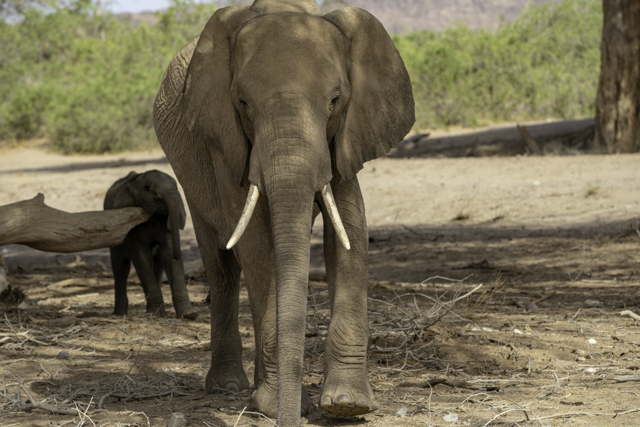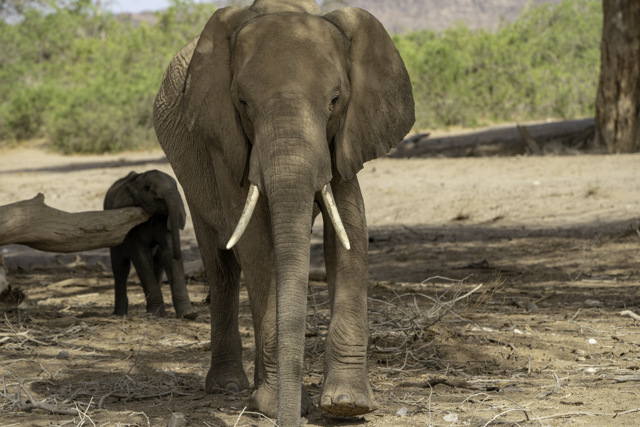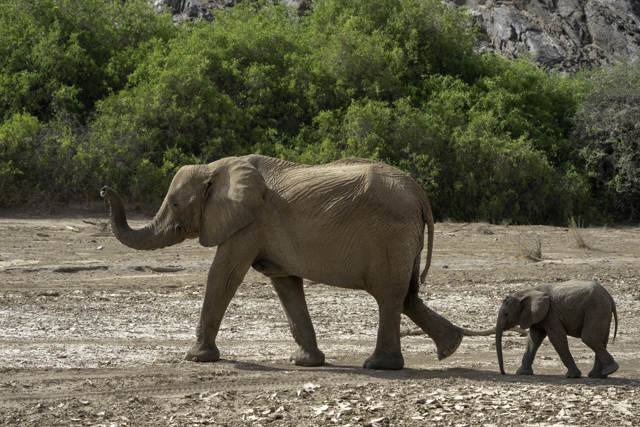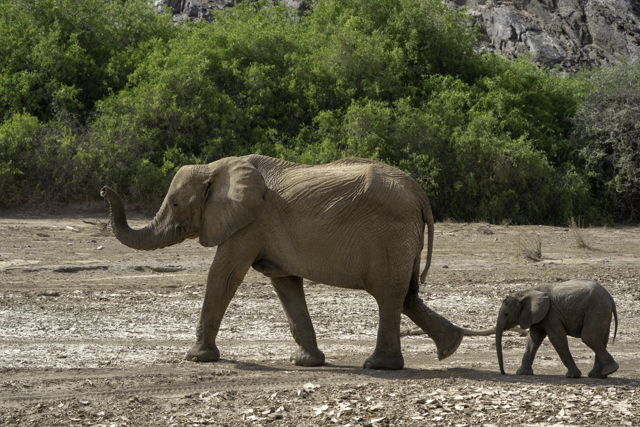 In November our group, while spending several incredible days at Hoanib Skeleton Coast Camp, listened to a presentation by Dr. Brown and Dr. Ramey, saw them doing their research in the field, and shared meals with them, as their research base is located at the camp. This was a fantastic example of ecotourism helping conservation, as their research is supported by the camp and Nathab's Africa partner Wilderness Safaris. Myself, and everyone in my group left with a special appreciation of the work of these dedicated conservationists. Nature travelers are direct supporters of, and become ambassadors for, wildlife conservation, and these enchanting elephants are in desperate need of both.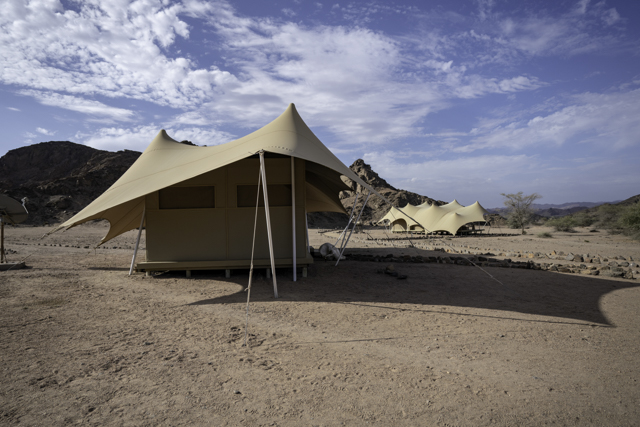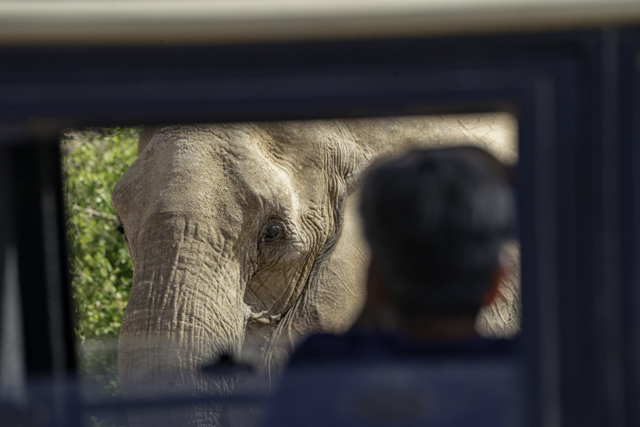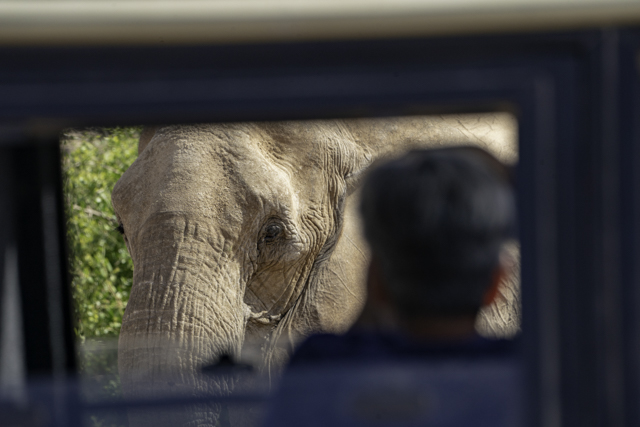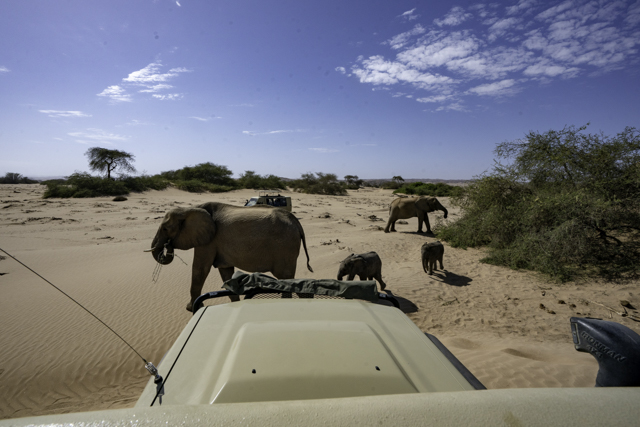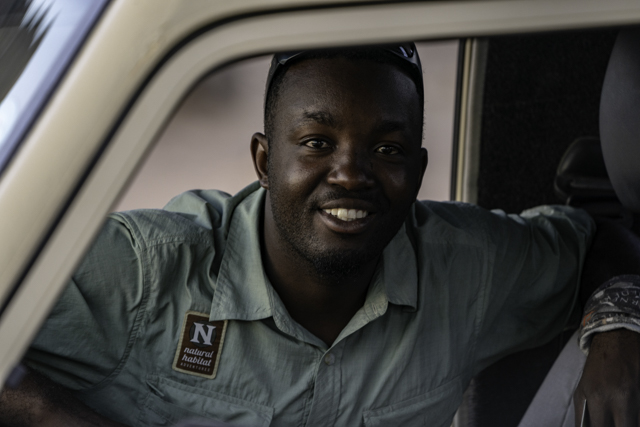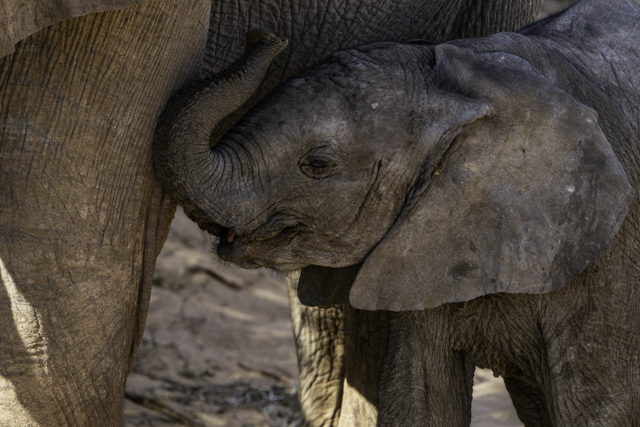 Check out these recorded webinars on Namibia I did this past spring-
Also, check out my post on the war on poaching by private wildlife concession). See you guys on Wednesday!!!