This past November I was fortunate to have the opportunity to help lead a photo expedition in Namibia for Natural Habitat Adventures. I was stunned by the scenery, the vastnesses and other-planetary feel, and the amazing people, but mostly I was very impressed with the wildlife conservation success stories.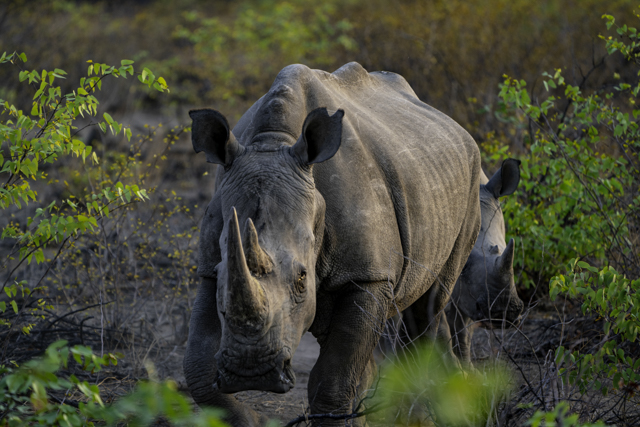 One of these stories was the success of the rhino conservation program at Ongava Private Game Reserve, which borders the world-famous Etosha National Park. Private Game Reserves are numerous in Southern Africa, and provide an excellent alternative for land owners to draw income from tourism dollars. For conservation, this is much better than converting the land for livestock or agriculture. Many of these reserves are much better funded than government owned National Parks, and thus better patrolled by their own anti-poaching units.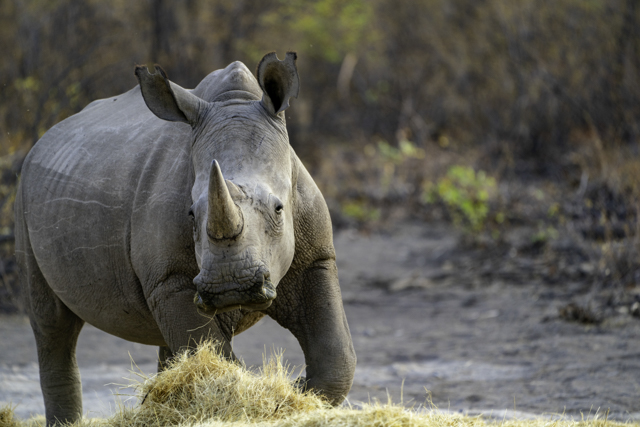 During my visit I was stunned to learn that a large number of rhinos were poached in Namibia in recent years. Apparently, Namibian Parks remained off the radar to poaching rings compared to other regions such as Kruger Park in South Africa. In Etosha in 2019 there were at least 23 rhinos poached. The Nambian Government has ramped up their anti-poaching efforts since the record year of 2015 when 97 rhinos were poached, but they still estimate 50-60 per year are illegally killed. The total population of Namibian rhinos is around 3,000.
It is largely believed that the increase in Chinese workers and businessmen in Namibia in the past 5 years has been a chief factor in the increase of poaching endangered species including rhinos, elephants and lions. Traditional Chinese Medicine is the source for demand of large cat bones and rhino horn. Both are falsely believed to act as aphrodisiacs because rhinos copulate for up to an hour, and big cats can copulate hundreds of time in a week.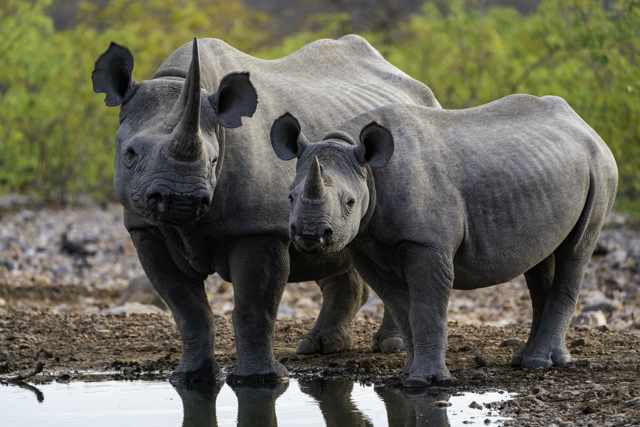 Ongava Private Reserve is celebrating no recent poaching events due to their extremely efficient and stoic security forces, the details of which obviously remain a secret. In neighboring Etosha, park officials have, in an attempt to stem poaching, cut the horns of the rhinos. Sadly, rhinos need these horns as defense against predators- especially females with calves. There have recently been reports of lions leaning how to prey on adult rhinos who lack their horns.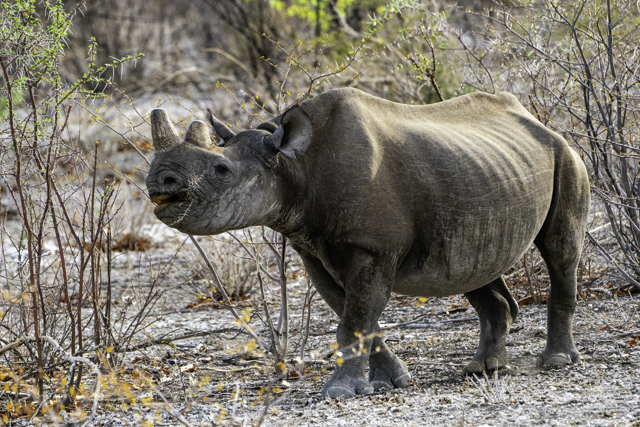 Ongava is one of the only places in Africa where one can see both black and white rhinos with full horns. There is no need to trim the horns, because it is virtually impossible to poach in this reserve. These amazing conservation efforts are funded directly through ecotourism at their several camps and lodges. When you travel to Namibia with Natural Habitat, you are directly supporting efforts to protect these iconic animals.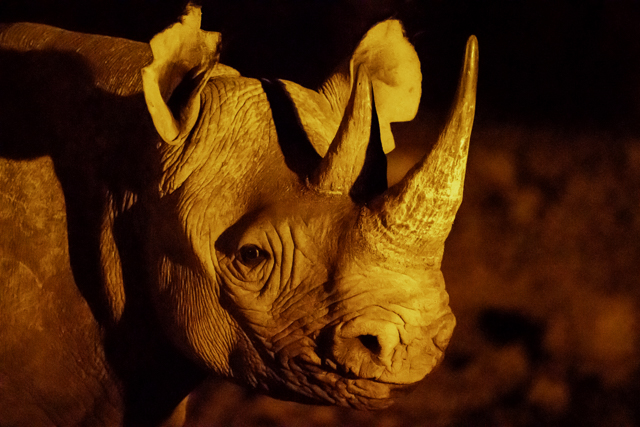 Click here to learn more about rhino conservation work by the World Wildlife Fund. Also stay tuned for a webinar I will be doing on Namibia on March 17th!!!