I returned from Borneo last week, where I guided a very successful expedition for Natural Habitat Adventures.  As always, we had many wildlife highlights, including some amazing sightings of seven species of primates.  I got some particularly good footage of a mother and baby orangutan at Sepilok, and some extremely close up opportunities (10 feet) with red leaf monkeys at tree top level from the open air bar at Borneo Rainforest Lodge.
I put these together and threw in a few more clips of gibbons and Slow Loris from last fall.  If you like primates, check it out here!
Here are some of my favorite primate stills from this past trip as well….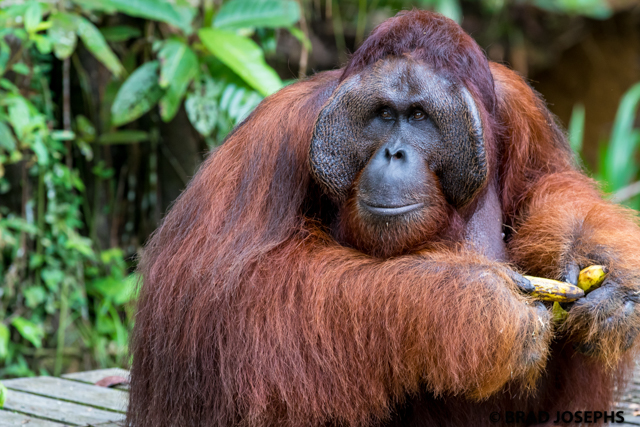 Borneo is my favorite place to guide right now. There are so many different highlights – frogs, insects, birds, elephants, sun bears… But it is the orangutans and other primates which are the most well known attention-getters. If you want to read more about Borneo orangutans CLICK HERE. To read more about all the amazing primates, CLICK HERE.
Stay tuned for more posts about Beautiful, Bizarre Borneo in the next few weeks!
Keep Exploring!