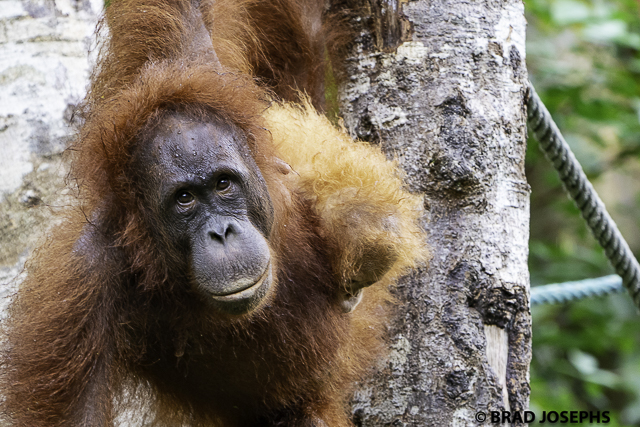 I just returned from guiding another spectacular expedition in Borneo for Natural Habitat Adventures.   What I love most about this trip is the incredible exotic diversity of so many amazing aspects of nature- from birds to frogs to stunning forests…. In this post I will highlight the main draw to these trips, which is the primates.   We see and learn about many species of primates which range from the most primitive- the slow loris, to the most closely related to humans- the orangutan.
We see orangutans at two rehab centers, Semengoh and Sepilok, where they are wild and free in rainforest reserves, but still come for supplemental feeding.  We also look for fully wild orangutans in the Kinabatangan and Danum Valley regions.
The first day of the trip we saw something truly extraordinary- a 6 year juvenile interacting with her mother and her 6 month baby.  Normally females won't get pregnant until their offspring is fully independent, but with an animal as complex as these great apes, there are no hard, fast rules.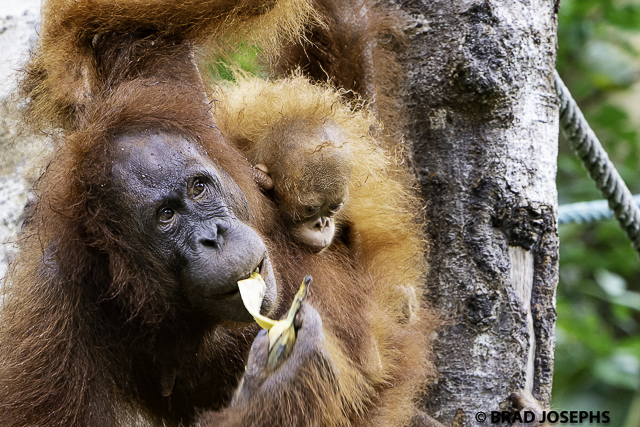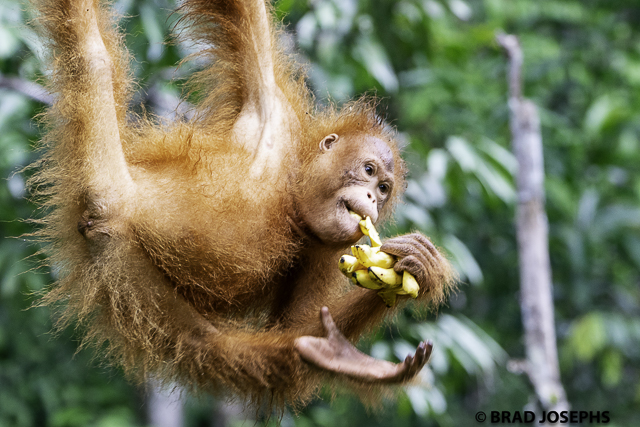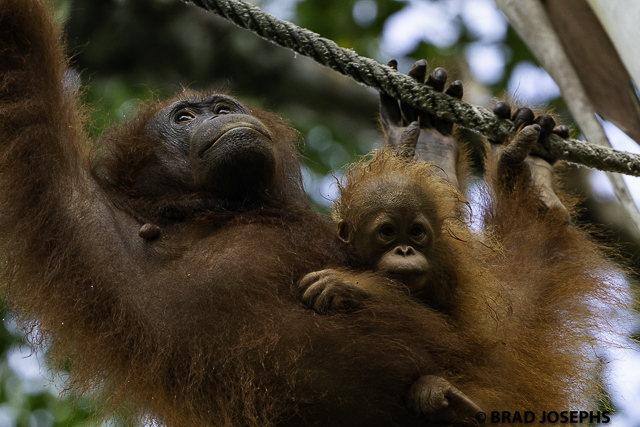 Our trips get lots of time searching for and observing one of the most charmingly bizarre animals on earth- the proboscis monkey!  Check here to see a comprehensive article I wrote about them a while ago….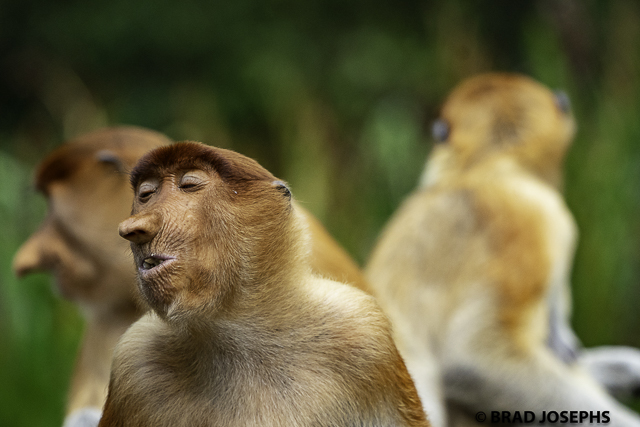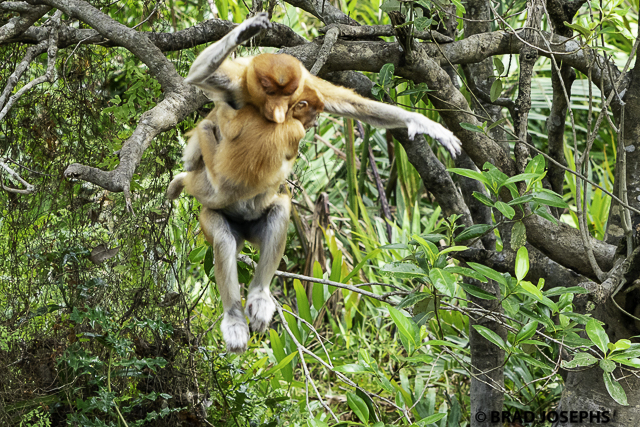 This was just a basic photo collection, to learn more about Borneo's amazing primates check out this article I wrote a few years ago…..